Prince Harry's Hot Cousin Is Your Newest Royal Crush
And -- yes -- he is single.
Prince Harry and Meghan Markle's May 19 wedding was everything. Beautiful, touching and a little bit wild -- thanks Bishop Curry -- but all in all a fairy tale. But now it's over. Damn it.
But there's no need to panic. There's another strapping young sandy-haired gentleman with royal connections out there. And now we can all switch our affections to him. By him we mean the ultra handsome young man below.
Enter one Louis Frederick John Spencer, Viscount Althorp.
Yep we know. He's just a bit cute. But first a bit of background. He's 24 years old and is Prince William and Harry's first cousin. His father, Charles Spencer, is the ninth Earl Spencer and the late Princess Diana's brother. No, he's not a prince but (BUT!) he'll most likely inherit his father's title at some point.
Most importantly? He's single.
That's as far as we can tell anyway. Louis doesn't seem to have any public social media accounts -- more's the pity -- which makes tracking down any plus-ones a bit tricky. So for all intents and purposes he's ready to mingle. At least this is what we're choosing to believe.
Louis caught pretty much everyone's eye when he accompanied his mother Victoria Aitken and two of his sisters, Lady Eliza Spencer and Lady Kitty Spencer, to Prince Harry and Meghan Markle's wedding on May 19. Sporting a black morning coat with a blue and white tie and grey pinstripe trousers, young Viscount Althorp looked every bit the eligible bachelor. He even opted for a full beard just like cousin Harry. His mum and sisters were equally stunning in dresses of blue and green.
The whole family is gorgeous to be quite honest. Louis' mum Victoria worked as a model before marrying his father in 1989. His sister Kitty is also a model having starred in Dolce & Gabbana's spring/summer 2018 campaign. Talk about good genes.
That wasn't Louis' first royal wedding appearance either. He attended Prince William and Kate Middleton's nuptials in 2011. More recently he's been spotted arm-in-arm with his mum at Tatler's English Roses event in London in June 2017. But Louis' life isn't all royal weddings and posh events. He was a student at the all-boys Diocesan College in Cape Town and is currently enrolled at the University of Edinburgh.
Hitting the books and staying out of the public eye wasn't enough to avoid the attentions of one high-profile lady in particular. Rapper Nicki Minaj snapped a pic with the handsome future earl backstage at one of her concerts in 2015. She cheekily captioned the snap "our wedding photo" on her Instagram account. Lucky gal.
Celebrity admirers aside, we're content to contemplate our future life as Countess Althorp. BRB -- we're practicing our curtsy.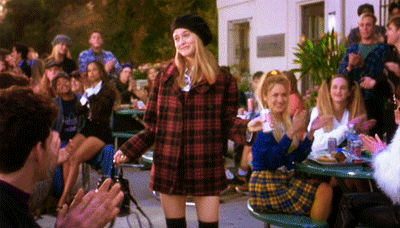 Feature image: Getty.