Awesome Ways To Give Back To Your Dog
Celebrate man's best friend
Love. Unconditional love. No one does it better than man's best friend. So it only seems fitting that we should return the favour -- but where to start?
Animal Behaviourist and author of Dognitive Therapy, Laura Vissaritis told ten daily dogs are powerful conduits of love, but unfortunately many end up in shelters and don't get the same level of adoration they deserve.
When looking for ways to give back to your pet, Laura advises to think outside the kennel. There are plenty of ways to give back to your dog, and it starts by helping his canine counterparts, she says.
Scroll down to find out how you can make a difference.
Make a donation
While you might think donating money is a cheap way out, think again. By making a donation to the RSPCA or your local animal shelter you're actually helping care for sick and injured animals, and ensure they are protected from neglect.
"Even a small contribution adds ups. Most rescue groups are funded privately through donations and are not government funded," Laura explains. "Most people volunteer their time in shelters and so every dollar contributes to the welfare of the animals in their care."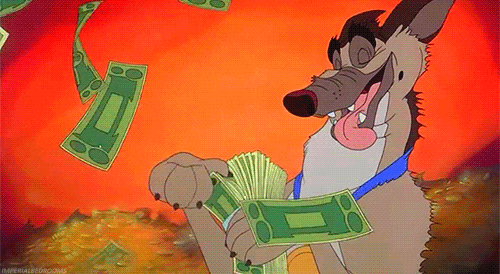 Run for dogs
Getting involved in a charity walk or run is a terrific way to show your support for animal welfare.
"Any activity that raises awareness about animal welfare is worthwhile," Laura says. "Whether it's getting a team together to raise funds at a walk-a-thon, or helping bake a cake to sell at a stall, anything is always better than nothing."
Not only that, fun runs and walk-a-thons are a terrific way to get some exercise, and your participation will go a long way towards helping your canine companion.
"Sometimes, we get jaded by the plights animals face and can feel helpless. But it's important to remember that every chat we have, event we attend, or gold coin we donate can have an impact," she says.
Give grocery items
Animal shelters are always in need of food items (both dry and canned). Show your support by picking up a few extra items at the supermarket and donating them to your local shelter or vet.
"Anything you contribute not only helps animals in need but is an indication to the community that you care," Laura says.
It's not only food items though. Animal shelters welcome dog toys, leashes, collars, paper towel, dog wash, and detergent.
"Whether that's your puppy's old collar, a spare comfy bed, or grooming tools can assist in improving an animal's life, while they are waiting for a second chance," she says.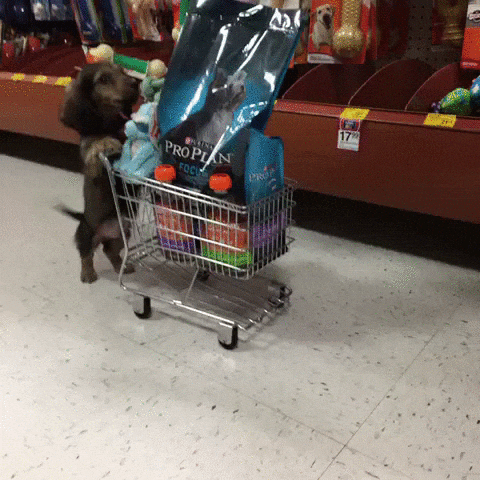 Embrace social media
Don't ever underestimate the power of social media. "Social media is so incredibly influential, because it's constantly active and available to people," Laura explains.
Joining your local rescue group's social accounts and sharing their stories, animals in need and donation details spreads the word organically.
"The more people are talking about something, the more people know about it," she says.
Give your time and skills
Probably one of the most rewarding ways you can give back to your pooch is to put your hand up and volunteer at your local animal shelter.
"Volunteering is also mutually beneficial. Not only are you helping animals in need, but it also feels so good doing so," Laura says.
There's something so rewarding about being directly involved in the care and welfare of dogs who don't have a loving home. Just sitting with them, cleaning up after them, walking or playing with them can provide so much joy even if it's just temporary.
You may also have a special skill you can offer your local shelter, such as nursing, creative, or trade skills.
"Just about every local animal shelter desperately needs kind and caring people to donate their time. Even an hour a month is better than nothing," she says.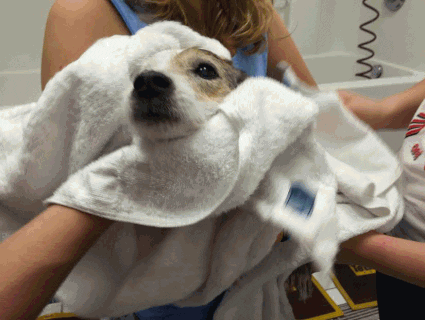 Get some culture
Who said giving back had to be hard work. There are plenty of things you can do in the arts scene that support animal rights. Case in point: The Wizard of Oz. The RSPCA is the official charity partner of the lavish musical that's currently touring Australia.
Producer Suzanne Jones told ten daily while there are lots of charities that support humans not many make a difference when it comes to animal rights but the RSPCA really makes a difference.
"So far we've raised just under $200,000 around the country. The money goes to paying for veterinary care, shelters and education," she says.
Feature image: Getty.