10 Things To Know About Gordon Ramsay To Avoid Being An Idiot Sandwich
He's known for roasting contestants as well as doing a cracking beef dinner, so it's safe to say that we're always in for a treat when Gordon stops by the MasterChef kitchen.
While you already know about his multitude of Michelin stars and fondness for foul-language, here's some facts that just may surprise you about the Scottish gourmand (bet you didn't know he was born in Scotland, did you?)
1
His Favourite Midnight Snack Is Baked Beans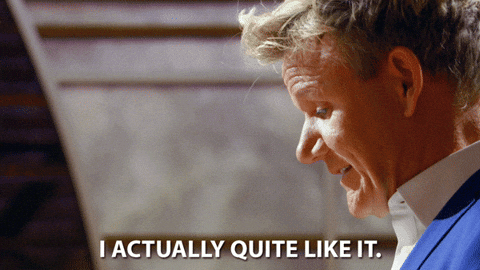 When Bon Appétit asked Ramsay his midnight meal of choice, he said, "Baked beans. Chili flakes, garlic, Tabasco sauce, hot sauce. Sourdough bread -- grilled-- baked beans on top, with a duck egg, covered with Parmesan and gratinated under the grill."
Only Gordon Ramsay could make that can of Heinz that's been sitting in the back of the pantry for the better part of a decade sound appetising right now ...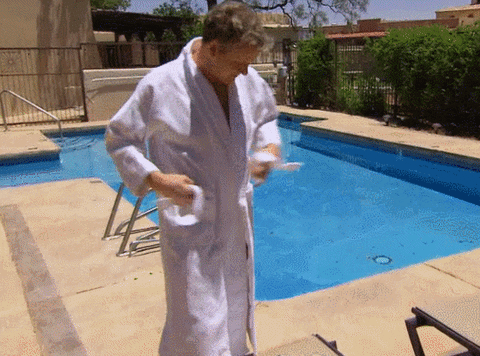 Ramsay is just as serious about his exercise as he is about his food. So serious, in fact, that he regularly competes in marathons, ultra-marathons and half-Ironman competitions to stay in tip-top shape. "My father passed at 53 with a heart attack," he told Delish in 2006. "So I've got that scare-mongering going on a weekly basis, that I need to stay fit."
3
He Will Always Order Beef Wellington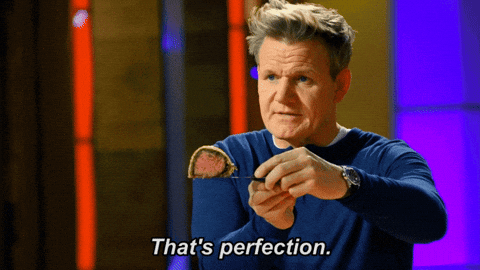 While hosting a Reddit AMA he revealed that 'whether it's in the middle of Milan or the middle of Paris or the middle of New York', the first thing he will order on any menu is Beef Wellington, adding, "I grew up with Beef Wellingtons."
4
He Actually Wanted To Be A Soccer Player, Not A Chef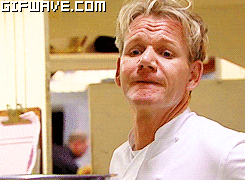 Despite his effortless skills in the kitchen, the 51-year-old initially dreamed of being a professional athlete, even joining a pro club at just 15-years-old. It was only after he suffered a knee injury and was left unable to play that he went back to college to study hotel management.
5
If He Could Cook For Anyone, It Would Be Hillary Clinton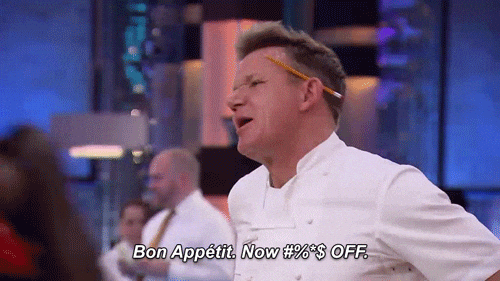 As for what he'd dish up for Hils? "I would say something authentic, rich, and a sauce that had been doused with lots of red wine. Like a braised short rib, because she's of that era—of that age—that she understands fine food," he told Bon Appétit.
6
He Never Watches His Own Shows
Don't expect to catch Gordon checking out episodes of Hell's Kitchen or Ramsay's Kitchen Nightmares, as he once told Playboy, "I don't want to get self-obsessed and start thinking about putting makeup on and watching the way I walk. 'Oh, did I really say that?' F*** it. It is what it is. I'd rather watch Deadliest Catch or go out for dinner."
7
He Won't Touch Airplane Food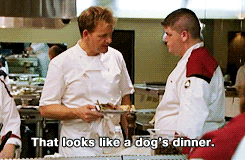 "There's no f***ing way I eat on planes," Ramsay told Refinery29. "I worked for airlines for ten years, so I know where this food's been and where it goes, and how long it took before it got on board." Instead, he opts for assorted Italian meats and red wine before boarding.
8
He Has A Black Belt In Karate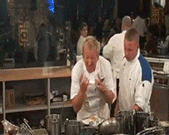 Turns out Gordon's not just a just a master of the kitchen, revealing to Playboy, "I have a black belt in karate. I love boxing. I can look out for myself. Do I want to fight? No. Let's finish cooking first. We'll fight after. Do I really come across that angry?"
9
He Almost Died While Filming In Iceland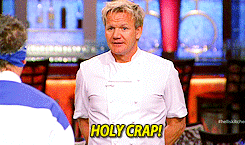 While filming a segment for The F Word, Ramsay slipped down an 80 metre cliff into icy waters and was held underwater for 45 terrifying seconds. "I thought I was a goner," he told The Sun. "I'm an extremely good swimmer, but I couldn't get to the surface. I was panicking and my lungs were filling with water."
MasterChef Australia airs Sunday to Thursday on TEN and tenplay.
10
He's Had Work Done Before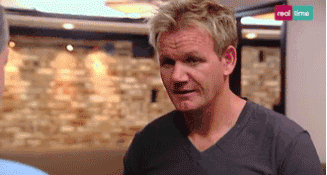 Not even Gordon Ramsay himself is immune to his kids' lack of tact regarding his appearance, telling The Guardian they 'made him paranoid' enough to get laser work on his face. "You've seen the articles: craggy face, map of Wales, ugly, deflated rugby ball… There's only so much shit you want to take. I woke up in the morning and [my daughter] Matilda was trying to squeeze pound coins in there."
Feature image: Fox.