Taika Waititi To Tackle Willy Wonka For Netflix
The recent Oscar-winner is heading to Netflix with two surprising projects from the world of Roald Dahl.
According to several reports, writer/director/actor and all-round legend Taika Waititi will be lending his talents to not one but two original animated series for the streaming service.
Tapped to close the deal where he'll write, direct and executive produce both series, the other surprising fact about Taika's deal is that both series are based on the world of Charlie and the Chocolate Factory.
According to The Hollywood Reporter, the first series will be based on the characters of Charlie and the Chocolate Factory while the second will be completely focused on Wonka's workforce, aka the Ooma-Loompas.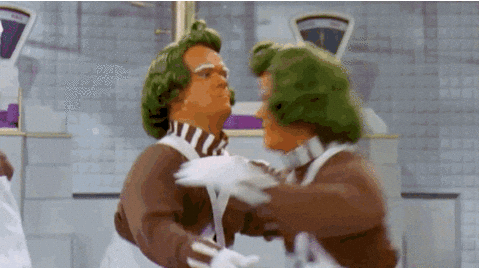 "If Dahl had created a character of a filmmaker to adapt his work, I'm pretty sure he would have created Taika," Netflix's Vice President of Original Animation, Melissa Cobb said.
In a statement, Netflix said Taika's shows would "retain the quintessential spirit and tone of the original story while building out the world and characters far beyond the pages of the Dahl book for the very first time".
Taika's two series are just the beginning in a huge deal Netflix made with the Roald Dahl estate, giving the streaming platform the rights to reimagine a bulk of his works including Matilda, The BFG and The Twits, just to name a few.
Taika was recently nominated for two Academy Awards for his feature film Jojo Rabbit, taking home the Oscar for Best Adapted Screenplay.
Featured Image: Paramount Pictures / Getty Images.