Things To Expect Now Locky Gilbert Is The Bachelor Australia 2020
After the news that two-time Australian Survivor castaway Locky would be stepping into Bachelor mansion, we realised this may change a few things.
After spending 79 days as a castaway across Season 2 of Australian Survivor and All Stars combined, Locky isn't used to over-the-top dates and serious glances towards the ocean.
So we thought we'd think about how Season 8 of The Bachelor Australia might differ from previous seasons now the castaway casanova is stepping into the mansion.
Group dates will be a bit more intense: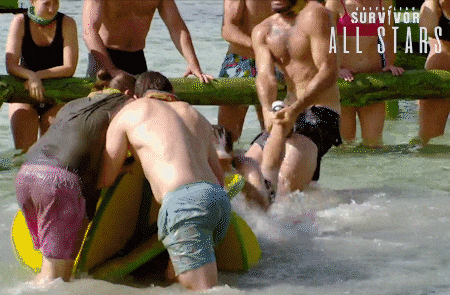 We've seen our fair share of bachelorette-on-bachelorette violence throughout the years (remember when Jamie-Lee was maimed during a game of moon-hopper netball?!) but we're expecting things to be turned up a notch.
This year, instead of group dates being a way for Locky to decide which bachelorette gets a date extension -- some valued alone-time with him -- maybe this time around he'll be awarding immunity to his bachelorettes.
Endurance dates: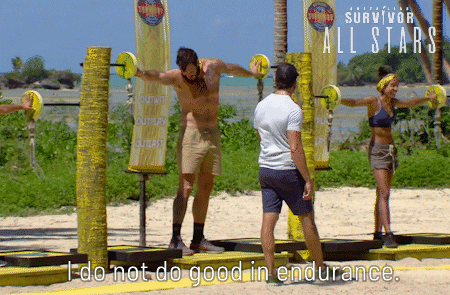 Time to scrap romantic baking dates and art classes, let's sub in some physically and mentally demanding challenges like forcing Locky and his bachelorettes to stand on pegs holding up sandbags, to balance a weight between their feet for as long as possible or hold a plank or risk falling into a pit of mud.
An alpaca hunt: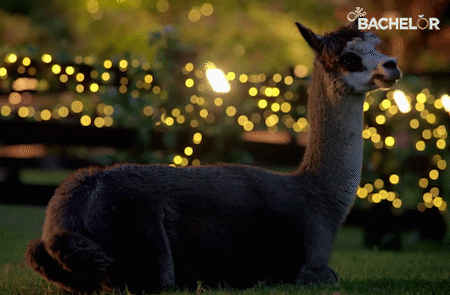 Locky is used to spending weeks on tiny rations of rice and beans -- and whatever else the castaways can forage. This year Locky might want to see how well his bachelorettes can survive by foraging the mansion grounds.
First course? Alpaca steaks for sure.
More devious cocktail parties:
Every season we're welcomed back to the world of The Bachelor with a chorus of "Can I steal you for a minute?"
While the cocktail parties can often become chaotic and drama-filled, this year we're crossing our fingers that instead of a bar the mansion installs a wine well so bachelorettes have to take Locky to go refill their flagons and have hushed conversations about strategy and kissing.
Also how cool would having a wine well be?
No mansion at all: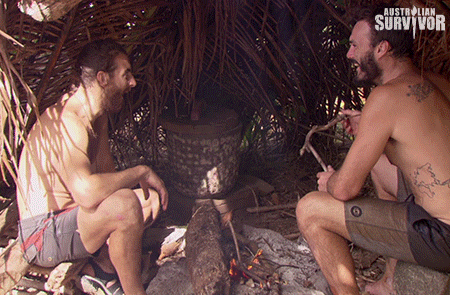 Bachelorettes arrive, by limo of course, to a gorgeous plot of land. Some bamboo, some rope and a whole pile of palm fronds await them.
Ladies, it's time to build a shelter fit for a rose.
Superfan Osher: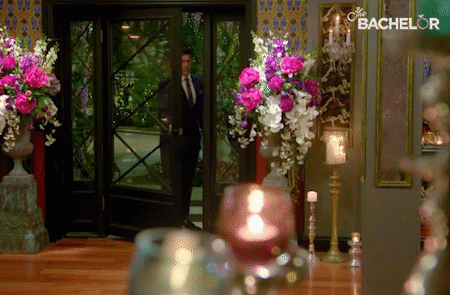 "Emma H*, the Bachelor has spoken," we can imagine Osher -- a Survivor superfan -- rehearsing already.
Yep, we're thinking that this time around Osh will be trading his traditional rose ceremony whispers for some savage Jonathan LaPaglia-style wisdom after a bachelorette is sent packing.
*Not a real bachelorette's name but definitely a realistic guess.
Blindsides: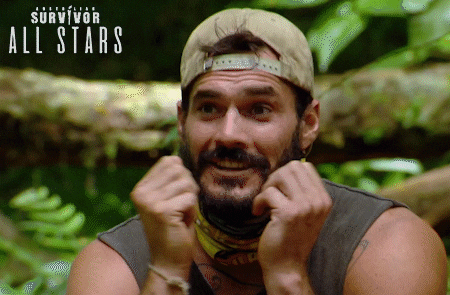 Sure, what we're OBVIOUSLY tuning in for is to watch our boy Locky find love -- but be honest, you're hoping just as much as we are that he approaches rose ceremonies like tribal councils, and totally blindsides a bachelorette or two.
Just imagine last-minute immunity rose being whipped out, saving one bachelorette from elimination and forcing two other bachelorettes to go to a fire-making challenge in order to stay in the mansion.
This is gonna be great.
The Bachelor Australia is coming soon to Network 10.