Jason Alexander Says The 'Seinfeld' Gang Were Never Really Friends
In probably the most 'Seinfeld' way possible, Jason Alexander revealed he and his co-stars have always been more like 'workmates'.
Appearing on The Project ahead of his "Master of His Domain" tour, Jason Alexander dished on what it was like to star in one of the most iconic sitcoms of all time.
Obviously, fans of 'Seinfeld' can't help but conjure up images of Jason regularly catching up with the gang -- but when he was asked about how often he sees Julia Louis-Dreyfus, Jerry Seinfeld or Michael Richards, Jason explained:
"We were never social friends, we were work friends."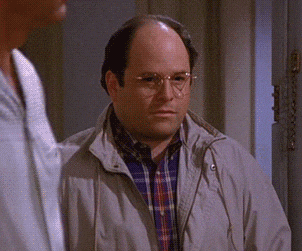 The most George Costanza response ever.
"We had very different lives," he continued, "Julia and I got pretty close because we were both the married ones and when my wife was having babies she was having babies, so we bonded over that stuff.
"We hung out with each other at the show. We were workmates. And when the show ended after nine years we went 'Oh... bye, see ya'."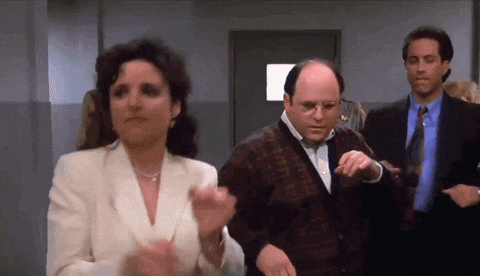 Admitting that they might send the occasional Happy Birthday email, Jason said it's unlikely the gang would call each other to catch up for dinner.
He did say that on the rare occasion that he does catch up with any of the old gang, "It's like no time has passed".
There was a rare occasion that the four decided to take their fame out on the town. When it came to the iconic 1993 'Rolling Stone' cover where they were clad in leather, the four were all in New York City for the shoot.
"We filmed all of 'Seinfeld' in Los Angeles so it was rare we were all in New York together," Jason explained.
"We said okay, we're going to have dinner at an outside restaurant tonight. We're going to stop traffic dead! And we got out on that terrace... nobody cared. Not one person.
"I think one woman stopped to ask directions, had no idea who we were."
Jason is currently down under touring his "Master of His Domain" tour -- named after the episode that turned 'Seinfeld' into an unmissable show, 'The Contest'.
Described as "an evening of comedy, music and conversation with the award-winning star of stage and screen where you, the audience get to decide what's let out of the vault," Jason leaves it up to his audience to decided which topics he'll dish the dirt on.
There's also a chance he COULD do a bit of magic, considering he's an award-winning magician. In 2006 he was named the Magic Castle's parlour magician of the year and in the past, he's admitted that he's able to get himself out of a straight jacket.
So long as it isn't Gore Tex.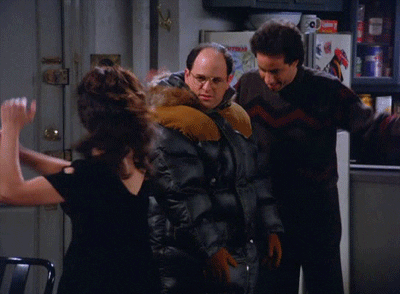 The 'Master Of His Domain' tour kicks off at The Palms at Crown in Melbourne on February 12, and stops in the Crown Theatre in Perth on February 18 before hitting Sydney's State Theatre on February 22.
Check out more of Jason and his magic in the video above and find out more info about his tour here.