Joe Lo Truglio Told Us How He And Andy Samberg Come Up With Their 'Brooklyn Nine-Nine' Skits
The relationship between best buds Jake Peralta and his sidekick Charles Boyle on 'Brooklyn Nine-Nine' can best be summed up through the mini-skits actors Joe Lo Truglio and Andy Samberg create on set.
While their dynamic places Jake as the cool kid in the police precinct, and Boyle as his much dorkier, adoring pal, their love for each other is never more apparent than when they burst into song, creating catchy jingles -- often to the tune of '80s hits -- to sum up their progress on a case.
They turned Eddie Money's "Take Me Home Tonight" into "Stake Me Out Tonight" during an undercover operation, and The Black Eyed Peas' "My Humps" into the delightful "My Hunch" whilst on the verge of cracking a mystery.
And in the Season 7 premiere of 'Brooklyn Nine-Nine', Boyle turns the classic Hall and Oates tune "Man Eater" into "Man Hunter", providing a welcome soundtrack as Peralta searches for a gunman on the loose.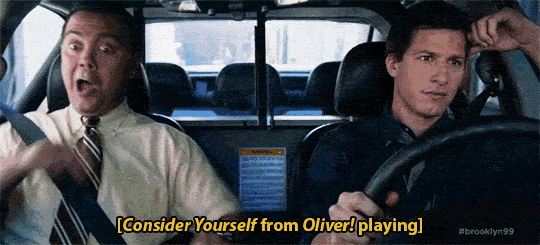 Speaking to 10 daily over the phone ahead of the Australian premiere of Season 7, Joe Lo Truglio explained that he and Samberg are so in sync as comedians, they don't really have to practice the seemingly complicated dance moves, handshakes or lyrics.
"I knew Andy before the show a little bit," Joe explained.
"We also think very similarly in terms of comedy and timing and we pick up on each other pretty quickly, so it's just one of those things that I think it's a shorthand that a lot of comedians have," he said, adding that while it's "not really telepathy but we vibe very, very naturally".
So naturally that they have too many ideas to fit into the already packed 'Brooklyn Nine-Nine' scripts.
"There's so many more of them that Andy and I are still trying to squeeze into some episodes," he said.
"We have a gag called 'flu season high five', which we're dying to get on there -- it's is impossible to do over the phone but it involves, not quite high five-ing because it's flu season, so we don't touch hands but a lot goes on around it."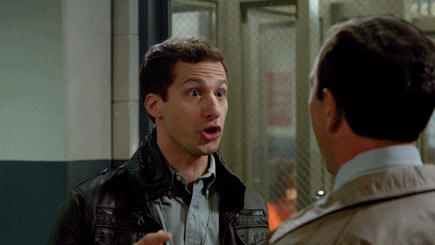 While the gags have been a constant on 'Brooklyn Nine-Nine', it's managed to avoid jumping the shark because there's no compromise between comedy and character development.
"At the beginning of the series, you can describe Boyle as quite stalker-esque," Joe told 10 daily.
"His relationship with Rosa wasn't yet very sensitive and wasn't quite respectful, although I don't think it was ever mean or meant to come off that way," he continued.
But after seven seasons, Joe explained that Boyle's character has been able to "wake up to her saying no so many times" to his advances and "apologise".
"Rosa and Boyle being able to re-establish a friendship that became so close that she was able to that she came out to him, one of the first officers or detectives she came out to -- I mean, that goes a long way," he said of the episode where Detective Rosa Diaz opens up about her bisexuality.
"So I think because the writers have done such a great job of making sure the characters can change and grow a little bit that it doesn't feel like doing the same thing over and over."
One of the biggest changes we've seen in the last few seasons -- besides the show's cancellation at Fox and reincarnation at NBC -- is the departure of Gina Linetti, the 'Nine-Nine' assistant played by Chelsea Peretti.
"We miss Chelsea more than, I think, any of the fans know," Joe told 10 daily.
"I mean, besides the character of Gina is such a fan favorite, Chelsea as a person is so great to have on set because she's funny as hell and as always trying to make the jokes better," he added.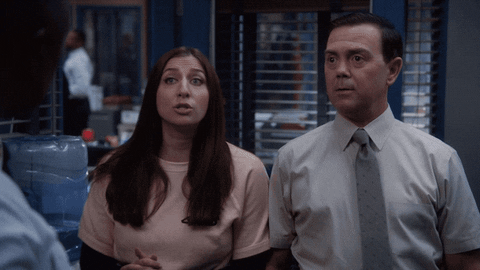 Joe hinted that Chelsea might continue on to make regular cameo appearances on the show, as her character skyrockets to stardom in her role as an influencer/leader of her own cult -- but it's also unclear when 'Brooklyn Nine-Nine' will make its graceful exit from the small screen.
"I hope, and I believe she will be in at least one episode this season but we don't know if it's our last or not, so it is a hard thing to call because it's not up to us but we know that we've left that door open for Chelsea and that character."
Brooklyn Nine-Nine Season 7 premieres at 8. 30pm Friday 7 February on SBS and SBS On Demand.