I'm A Celebrity 2020: Tanya Hennessy The Sixth Celeb To Leave The Jungle
The social media mogul has unsubscribed from the jungle and is heading back to the real world.
Comedian, radio host and content creator Tanya Hennessy is the latest celebrity to be evicted from the jungle camp.
Unfortunately, this means an end to Tanya's Sexy Jungle Podcast, where she would sit down with her celebrity campmates and chat with them about all sorts of topics like the highs and lows of their careers to asking them how you get a hobby as an adult.
Tanya's off-the-wall sense of humour was a delight to watch in camp as she entertained the other celebs with her unique take on the world and occasional psychological warfare on former AFL players.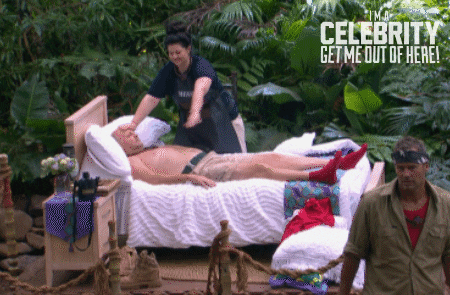 It wasn't all sunshine and belly-pats for Tanya who also had to face a few tricky trials including the Oh My Gob where she chowed down on a gorgeous frappe made up of blended mealworms, maggots, scorpions, American cockroaches, Madagascan hissing cockroaches and fermented tofu.
"If there's one thing I've learned being here it's about being in a team, and I've never played in a team before" Tanya said fighting back tears and mouthfuls of blended maggots.
During her time in camp Tanya also forged some beautiful friendships with the likes of Charlotte Crosby -- becoming an integral part of the budding romance between the former 'Geordie Shore' star and Ryan Gallagher -- and Rhonda Burchmore.
Taking advantage of the legendary showgirl's spare time, Tanya became her understudy and got some one-on-one tap lessons.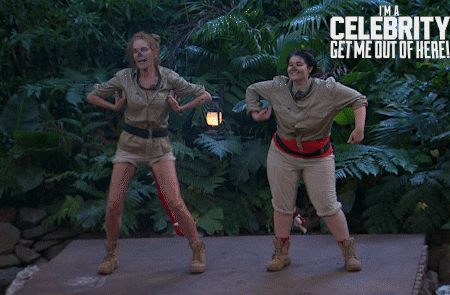 Outside the laughs, Tanya also opened up about her struggles -- from being bullied throughout her career to revealing the positive effects being in the camp had on her mental health.
"I didn't even realise how much I wasn't even connecting with people because of my phone," she tearfully told Miguel Mastre.
Her time in the jungle was in support of R U OK? Which she has been an ambassador for since 2016. Speaking openly about her own mental health, as well as the stigma around it and the necessity for the resources R U OK? provides -- especially to regional Australia -- Tanya told 10 daily, "it's a charity that doesn't really ask for money. It asks for people's kindness, compassion and empathy.
"The more voice we can give mental health, the better."
READ MORE
'I Want To Lena Dunham It, But I Want To Wear A Top': Tanya Hennessy Gets Real In The Jungle
She's racked up millions of views in her viral videos, has a massively engaged audience across social media but ask Tanya Hennessy and she'll tell you just how not-famous she is.