The Survivor Snakes Are Circling 'All-Stars' In The Juiciest Sneak Peek Yet
The most villainous 'Australian Survivor' snakes are slithering their way into 'All Stars'.
The masterminds that didn't make it all the way to the final tribal their first time around are returning on a mission to befriend, befuddle and then blindside, baby!
'Australian Survivor: All Stars' has just dropped the longest, juiciest look at the new season and literally shows the most notorious villains returning to camp, sliding their way through long grass with a glint in their eyes.
"I'm the original Survivor snake but since then, we've seen way bigger snakes than me," Season 1's Nick Iadanza explains, humbly paying respect to the reptiles that joined the game after him.
"I was like your garden variety earthworm compared to these guys so… I've evolved and now I'm going to be like the King Cobra," he added.
He's going to have to Out-Snake last season's ~cockroach~ Dirty Harry plus the diabolical A.K. Knight from Season 2 and then work out how he's going to manipulate the genuine folk like Mark 'Tarzan' Herlaar who just wants to play with honour, alright?
"I played it honestly and it cost me the game but that doesn't mean I'm prepared to change who I am," Tarzan said, surrounded by golden beams of sunshine and laughing grandkids in his Queensland lime farm.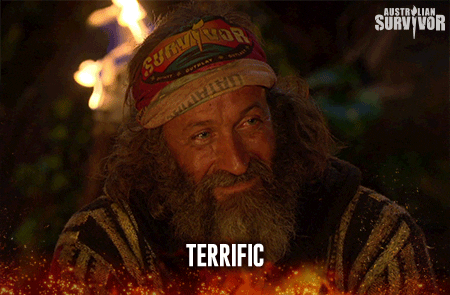 While most of the 'Australian Survivor: All Stars' cast are returning for revenge-- Shane Gould and Jericho Malabonga are back to show they can Outwit, Outlast and Outplay all over again.
It might seem downright audacious for the winners of Season 2 and 3 to come marching back into camp for a second, delicious bite of the Sole Survivor cherry -- but this competition is all about bravado and backing yourself.
"People underestimated me," Jericho said ahead of 'All Stars' of the sweet demeanour he presented to his gullible Asaga tribe back in 2017.
"People thought that I couldn't hurt a fly. But one by one they were dropping like flies," he added
Jericho famously used an almost never-ending cookie jar to build his power base -- but how well will he fare with a winner's target on his back and without his closest strategic ally, Luke Toki?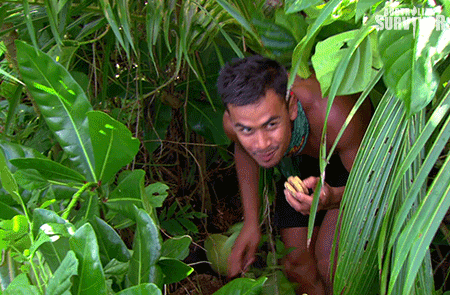 Shane is just as sure she can claim the title of Sole Survivor again, just like she did in the 2018 'Champions vs Contenders' season -- very narrowly beating out Sharn Coombes at the final tribal.
The Olympic swimming legend very eloquently summed up her warning to her future tribemates of villains, heroes and challenge beasts -- "Don't f*** with Shane Gould".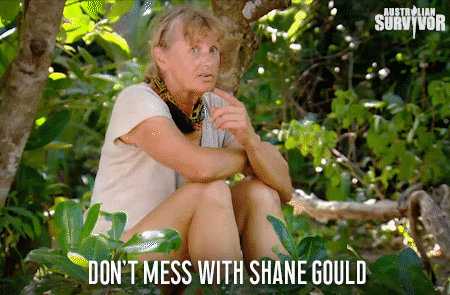 "Last time I played 'Survivor', I was the dark horse and then I won and I'm here to prove I can win it again," she explained ahead of her arrival at Savusavu.
But can a dark horse remain under the radar after said horse has galloped all the way to the finish line before and pocketed $500,000?
There's a possibility both Jericho and Shane will have targets smack bang in the middle of their backs -- but they could also present themselves as useful allies that tribemates could be lining up to work with.
We have a feeling there are going to be a lot of nicknames this season with all the big personalities floating around, from cobras to cockroaches and cookie monsters but here's a reminder of all the human names that have been announced so far.
Brooke, Flick, Nick and Phoebe from Season 1; AK, Jericho, Locky, Henry and Tarzan from Season 2; Lydia, Mat and Shane from Season 3 and David and Harry from 2019's Australian Survivor: Champions V Contenders.
You can watch the glorious six-minute 'All Stars' clip above.
Australian Survivor: All Stars Premieres Monday, 3 February at 7.30pm.