The Rock Is Going To Star In A Sitcom About His Early Years And We Can't Wait For The Costumes
Dwayne 'The Rock' Johnson is set to tell the story of his formative years in a brand new TV series.
The former wrestler announced the news on his Instagram, telling fans that they can start looking forward to the story of his "wildly unpredictable life" on the small screen very soon.
'Young Rock' has been picked up for 11 episodes by NBC and will give viewers a glimpse into Johnson's childhood and teen years with the actor noting he's often compared to Tom Hanks' Forrest Gump character, "because of everyone and everything that has weaved in and out of my surreal life".
"I've seen it all my friends - success, failure, homelessness, evictions, suicide attempts, arrests, hard times, good times, low times, high times," he wrote on Instagram.
"And all this sh** happened to me by the time I turned 21."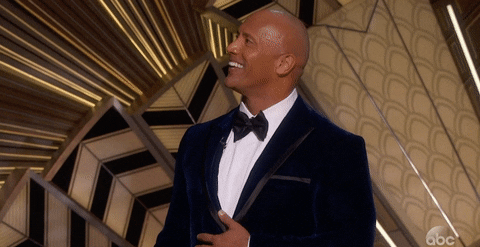 Johnson went into more detail about the premise of 'Young Rock' on a video accompanying his Instagram post, explaining that as a young scamp he was constantly "wreaking havoc on the streets of Hawaii".
His grandmother -- a prominent wrestling promoter -- was forced to leave Hawaii after facing extortion charges and Johnson's family wound up relocating to Nashville.
At this point in Johnson's very brief account of his life, the Forrest Gump comparison really starts to make sense.
Johnson started as an aspiring country music singer in Tennessee before becoming a college football star in Miami and then an amateur wrestler earning $40 a pop in "car dealerships, flea markets and state fairs".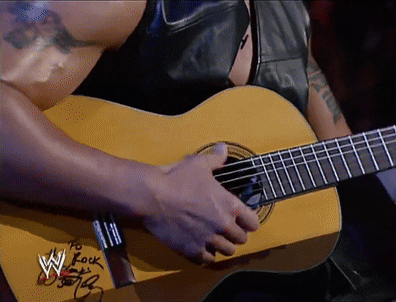 Johnson's rollercoaster of a life is not only going to make for excellent watching -- it's also going to be a rich exploration of '80s and '90s fashion and dear goodness we hope that turtleneck, gold chain and bumbag make an appearance.
The series is being overseen by 'Fresh Off The Boat' showrunner Nahnatchka Khan and her collaborator, Jeff Chiang and is expected to hit screens during the 2020-21 broadcast season in the US, according to The Hollywood Reporter.
"This is a show about my young life," Johnson told his fans on social media.
"And the lessons I learned. The good, the bad, the ugly but ALWAYS FUNNY," he added.
This sounds a lot like his exquisite wardrobe selections from his early years and we honestly can't wait.
Main Image: Getty/Instagram.