The Countdown Is On: We Finally Have A Start Date For 'Survivor: All Stars'
The very first All Stars season of 'Australian Survivor' is nearly upon us!
The upcoming series is going to throw the most cunning villains, the bravest heroes, and the most energetic challenge beasts together and we can't handle the anticipation.
But at least we have a night to lock in to sit back and watch the experienced players form tribes, alliances and begin mapping out their first blindsides.
'Australian Survivor: All Stars' will premiere on February 3 at 7.30pm -- so make sure you mark the date in your calendar right now.
There are still a few of the show's most memorable players to be announced but it's already looking like a dangerous bunch of strategic masterminds, elite athletes and crafty puppet-masters.
Oh, and most of them are back for some kind of revenge!
We've got Harry Hills who got painfully close to winning in the last 'Champions vs. Contenders' season, David Genat who got beautifully blindsided (with an idol!) and challenge beast Brooke Jowett, who was betrayed by her best friend Flick Eggington -- who will also be returning to try and become Sole Survivor.
Winners Shane Gould and Jericho Malabonga are returning to show that they could win 'Australian Survivor' easily a second time around.
"I've studied chimpanzee politics, politics in the jungle and I think I can see quite a lot about how chimpanzees relate," Shane said ahead of her triumphant return to camp.
"It's like some people in my tribe. I'm ready for monkey business."
The winners will be joined by superfan Nick Iadanza, tactical expert Phoebe Timmins, the villainous A.K. Knight, yoga ~expert~ Henry Nicholson and grandad Mark 'Tarzan' Herlaar.
Plus you'll see faves Mat Rogers and Lydia Lassila -- and, honestly, it could be anyone's game in 2020.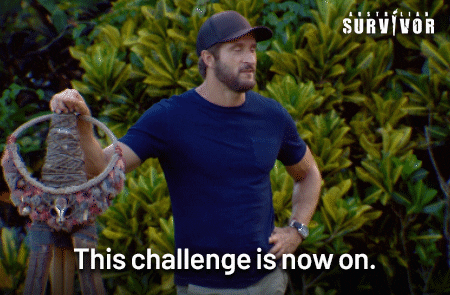 Australian Survivor: All Stars. Monday, February 3 At 7.30pm. Only On 10 And WIN Network.
Main Image: Network 10.