A 'MasterChef' Guide To Avoiding Food Waste (And Maximising Leftovers) This Christmas
Most of us tend to go a bit overboard when it comes to cooking for friends and family during the festive season.
It seems to be a bit of a combination of worrying about under-catering on Christmas Day, wanting to indulge in all the traditional treats and not having a clear plan about who's bringing what to the dinner table.
According to OzHarvest, Australians are responsible for five million tonnes of food ending up in landfill per year -- which is enough to fill 9,000 Olympic-sized swimming pools.
And, according to a 2016 survey conducted by KitchenAid, nine out of ten Australians are discarding more than 25 percent of their food during the festive season (December 1- January 1).
We asked 'MasterChef' favourites Tim Bone and Simon Toohey for their tips for avoiding food waste at Christmas -- and all the seriously delicious dishes you can make with often discarded scraps.
Don't Get Carried Away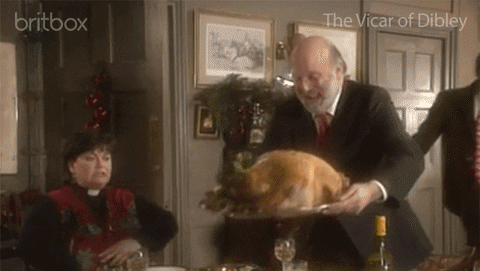 Chatting to 10 daily over the phone, Season 11 contestant Tim said you've got to lay down the law with family and friends when you're hosting a festive gathering.
"Be really clear with your family," he advised. "Write a list and say, 'Alright, Aunty Jan, you're going to bring the lemon meringue pie' so it doesn't get out of hand.
"We sort of go overboard or worry that we're going to go hungry but there's always so much food," he said of his own family lunches.
Wrap Everything Up Before You Take That Afternoon Nap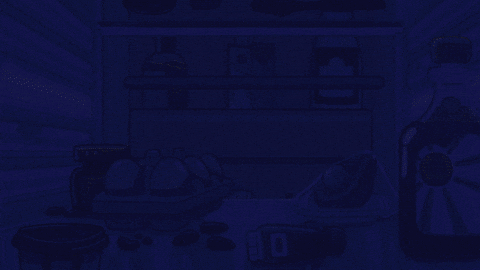 "Make sure you wrap your Christmas dinner leftovers tight and get them in the fridge as soon as possible," Tim added.
It might be the last thing you feel like doing after filling yourself with ham and potatoes but time is of the essence if you want to keep grazing on the Christmas spread for the next few days.
"Don't leave them out on the table all Christmas afternoon while everyone's having a nap, get them into the fridge so they don't end up going to waste," Tim told 10 daily.
"It's a trap people fall into, letting it all sit out and if it's a hot day, by tea time, you have to throw it out because it's not safe to eat anymore."
Maximise Those Leftovers!
We knew exactly what Toastie King Tim (and owner of Tim's Toastie's) might have to say about the best way to re-purpose Christmas meats and veg.
"What I love about those leftovers is making toasties out of them," he said.
"A Boxing Day toastie, you've got your leftover ham, turkey, pork, lamb -- chuck that all in a toastie with some cranberry sauce, even some of the leftover veggies you can put in there as well and you've got the most delicious toasties the next day."
Perfect to take to the beach or on a picnic!
Freeze Your Vegetable Peelings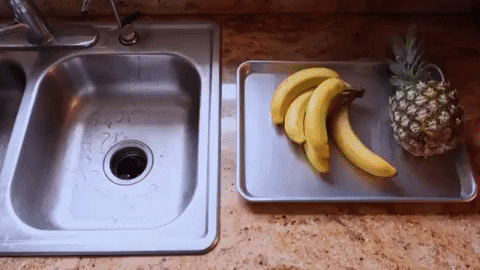 Vegetable wizard Simon told 10 daily that there are some time-saving (and waste-saving) hacks you can start on right at the beginning of your kitchen prep.
Instead of chucking out those vegetable peels, tops and tails -- use them to your advantage.
"Freeze all your green leek stems, freeze all your skins from your onions, freeze the leftovers of any sort of veggies," Simon told 10 daily.
"Then when you've got a day off, all you have to do is bring two litres of water up to the boil, chuck all these veggie scraps in, cook it for an hour at a slow simmer and you've got the most beautiful veggie stock," he said.
You can also do the same with fish bones, prawn heads, shells, and any bones from meat for a stock with a rich depth of flavour.
Check Out The ShareWaste App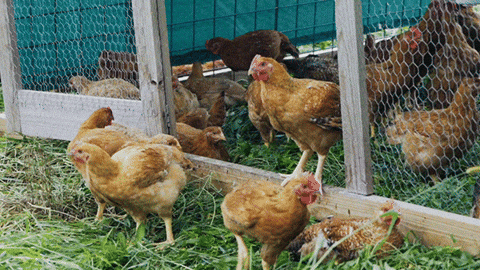 If you live in an apartment or don't have your own composting bin, there are plenty of ways to avoid sending your food scraps to landfill.
"There's an app [called Sharewaste] you can download and it shows you all the places in your area that takes compostable food," Simon told 10 daily.
"You put everything in a bag -- everything except meat. Some do accept meat, you just need to double-check and then you can go and put it in their compost and they feed their chickens with it or put it on their garden or whatever!
"There are heaps of places that gets rid of wasted food."
You can check out the Sharewaste website here.
Or check out the Australian City Farms & Community Gardens Network.
'MasterChef: Back To Win' Is Coming To 10 In 2020.