'I Thought I Was The Best At Directions': Femi And Nick Say They Practiced Navigation Before The Race
Femi Ogunsiji and Nick Evbuomwan won hearts during their time on 'The Amazing Race Australia', despite taking... a few wrong turns in the competition.
The Sydney nurses became synonymous with getting lost during the race, which made them even more endearing when you paired their constant shenanigans with their cheeky charm and inability to take anything seriously.
"Honestly," Nick told 10 daily following their elimination from the race, "I'm not going to lie, I thought I was the best at directions."
Part of the race means surrendering the tech comforts of being able to Google locations or get directions and maps, but Nick and Femi said that didn't worry them going into it.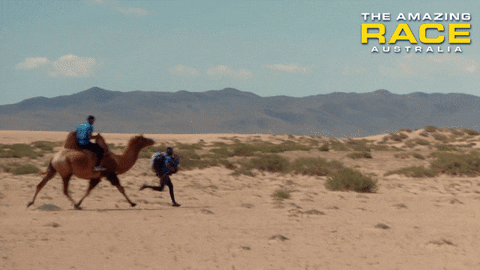 "It wasn't tough to get rid of [technology] because we knew, going into the race, that was going to be what was needed," Nick said, "we did a lot of practice focusing on using our intuition and map reading, getting rid of technology to get used to being in a country where we had no idea."
But even when they were up against it, the guys never took the pressure of the race out on each other, instead just getting on and never giving up.
Unfortunately during leg 10, the second Malawi leg, Nick and Femi struggled with a sole-destroying sandal challenge.
"We were doing pretty well," Nick said, "we had a few challenges on the canoe, but we picked up our feet and I thought we had good momentum."
Powering through a few more detours, Nick and Femi said they thought that this could have been their leg, but faced with the task of creating sandals in a Malawi market, things unravelled.
"I don't think he's cracking under pressure," Femi said while the pair were still in the market, "I think he's not taking the time to really look at what he's got to do."
Looking back, Nick told 10 daily the challenge became extra stressful with all the teams competing in such a small place, watching the other four teams succeed and move on from the challenge and having a crowd of people watching them attempt to make shoes.
"I let the stress get the better of me," he added.
While they were able to finally get the shoes right, the boys were behind the other teams and couldn't make up the time. Sadly, it wasn't a huge surprise to Nick and Femi that they were going home.
"We were pretty sure that we were going home, everyone was so good at that point. We left the sandals about an hour, an hour and a half behind everyone else so we knew it was very unlikely we'd make it through."
Before the show had started, Nick and Femi had spoken about the rare opportunity to represent Western Sydney, telling the Daily Tele, "being black, not many people in our demographic are represented on TV". Since the show aired, Femi told 10 daily they had been overwhelmed with support.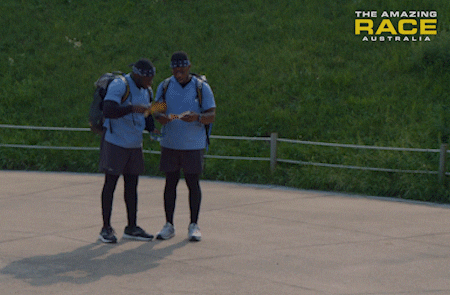 "It's been unbelievable," he said, "everywhere I go in Western Sydney I have people showing love and support. It's a good feeling to know people are proud and we're showing a good light for our community."
Calling the response "absolutely incredible", Nick added, "I really feel like we have been able to inspire and motivate a lot of black men in our community to go out and showcase how amazing we really are."
As for their friendship, the duo said 'The Amazing Race' has only brought them closer together.
"I think it's allowed me to understand and accept Nick and his inevitable failures, so I definitely feel like we're closer now," Femi said.
"If anything," Nick added, "It showed how much resilience I have... to be able to wake up every morning and see Femi's face with no technology to distract me."
The show isn't going to be the same without these two champions.
'The Amazing Race Australia' Airs Mondays And Tuesdays From 7.30 pm, Only On 10 And WIN Network.