'Lizzie McGuire' Revival Is Bringing Back Adam Lamberg As Gordo
Gordo's back!
Adding to the excitement as we eagerly await the 'Lizzie McGuire' revival on Disney+ , it has now been revealed that Adam Lamberg is set to reprise his role as Lizzie's BFF and fan fave David "Gordo" Gordon in the rebooted series.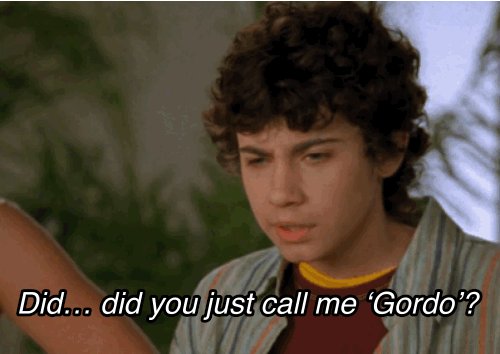 "Gordo was an essential piece of the puzzle to what made the original Lizzie McGuire so authentic and beloved," the show's star and executive producer Hilary Duff said in a statement.
"I couldn't imagine the series without him. I can't wait for fans to see what he's up to 15 years later and how he fits into Lizzie's adult world," she added.
Disney+ uploaded a sweet video of the co-stars announcing the exciting news.
"I'm so excited to be back, I'm so excited for you guys to come along on this journey with Lizzie," Duff said in the clip.
"Obviously, the show would not be the same without her family, so I'm so excited that Jake Thomas is back playing Matt, and Hallie Todd is back playing Jo, and Bobbie Carradine, who plays my dad Sam --"
"Wait, wait, wait," Lamberg interrupted as he walked into the frame. "The fam's not complete without me! Gordo's back."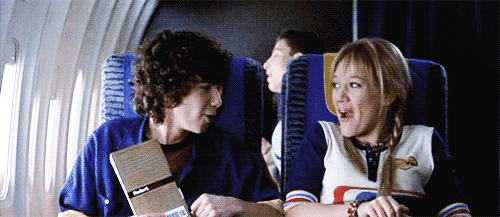 "Alright, now you can say it," Duff teased.
"This is what dreams are made of!" Lamberg added.
With the series set to land on the small screen sometime in 2020, we know that the revival will follow Lizzie Mcguire all grown up as a 30-year-old millennial trying to navigate life in New York City.
"I have said this before, but for me coming back when she's 30 and she's not in a marriage and she's not having a baby and she's not doing all the things that I have already done in my life, that story is really exciting for me," Duff told E! in October.
"I think to myself, where can we go? What are the struggles of a 30-year-old right now? What are the pressures that life throws in front of a woman who is 30 and doesn't have all the things yet?"
She added, "And for me, that's Lizzie McGuire, she had those struggles in middle school where she didn't have a place where she fits in and you know [...] always on the struggle bus, but she's also your best friend, and that's exactly what I want to target and hit home again--is being there for girls in this time of their life."
"The opportunities are really endless," Duff continued.
Image: Disney