Calling All Melburnians! Have You Got What It Takes To Join The Cast Of 'Gogglebox'?
Wanna be the next Adam and Symon?
If you think you and your best mate/brother/sister/nan have hilarious commentary and banter when it comes to Australia's favourite shows, then you could very well be 'Gogglebox Australia's next couch potato.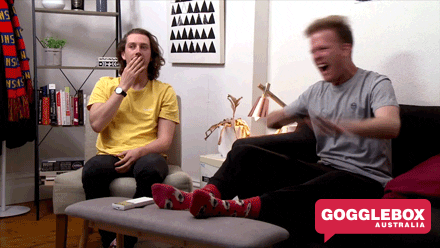 In an opportunity to join iconic 'Gogglebox Australia' cast members the Daltons, the Jacksons, the Silberrys, the Delpechitras, Symon and Adam, Anastasia and Faye, Keith and Lee, Mick and Di, Tim and Leanne, and Matty, Sarah Marie and Jad, the Gogglebox crew are looking for more warm and witty people who love watching TV and can share their views with the rest of the country.
Specifically, for this opportunity, they're looking out for Melbourne-based TV fiends from a variety of ages and backgrounds.
READ MORE
'Please Don't Let Them Be Dickheads': The Gogglebox Families React To Angie's First Night As Bachelorette
For years she sat on the couch next to bestie Yvie Jones throwing shade at Bachelors and Bachelorettes, and now that it's Angie's on the other side of the screen, our favourite Gogglebox families got their turn.
To take part in the casting experience at Westfield Fountain Gate (25-55 Overland Drive, Fountain Gate) head to the Foxtel casting kiosk located on Level 1, opposite Fast Times Skateboarding, on either:
• Thursday 28 November from 5pm - 8pm • Tuesday 3 December from 12pm - 3pm • Thursday 5 December from 5pm - 8pm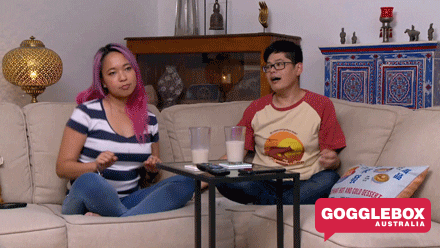 To nab your chance at landing a seat on the 'Gogglebox Australia' couch, all you'll have to do is fill out a short application form, jump into the casting booth and let your hilarious personality shine while you're recorded watching TV.
Too easy!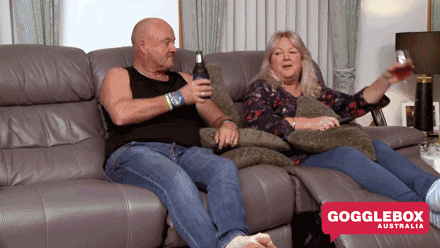 Gogglebox Australia' Airs Thursdays at 8.30pm On 10 And 10 play.
Image: Supplied