A 'Friends' Reunion Could Be Happening With The Full Cast
Could we BE any more excited?
Just a few weeks after the series celebrated its 25th anniversary it looks like the cast of 'Friends' has even more to celebrate, with 'The Hollywood Reporter' revealing a reunion special is in the works.
According to the report, a special that would see all six key cast members reunite alongside the show's creators for HBO Max -- HBO's upcoming streaming service.
Jennifer Aniston, Lisa Kudrow, Courtney Cox, Matt LeBlanc, Matthew Perry and David Schwimmer would be joined by Marta Kauffman and David Crane for what 'THR' described as "an unscripted reunion special".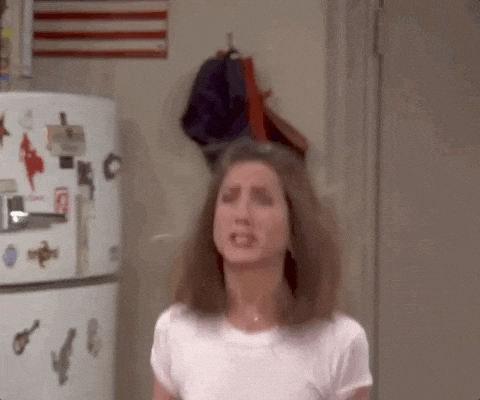 While it sounds like the whole gang are totally on board for the special, apparently, the most difficult next step would be finding time in everyone's schedules.
There's also the small chance that someone could pull a Victoria Beckham and refuse to join the reunion -- or talks could fall apart completely -- but for now, we're crossing our fingers and toes that this could all work out.
While it would be a major coup to get the entire cast back together for a special, it wouldn't be the first time the gang reunited as a group.
Recently Jennifer Aniston joined Instagram by casually posting the six having dinner together.
And just a few days ago Courtney Cox and Matthew Perry posted a selfie after lunch together, with Aniston and Lisa Kudrow commenting on the pic.
I guess they really are... good 'Friends'.
If the idea of a reunion special is making you nostalgic for more, you can catch 'Friends' airing on 10 Peach.