'Can You Even Milk A Goat?': Tim And Rod's Best Quotes So Far
Rod said it best when he turned to his husband and asked, "Do you listen to yourself when you speak?!"
Their signature style of tackling challenges with a cheery sense of humour has seen them overcome obstacle courses, goat milking and -- of course -- the most iconic traditional Mongolian dance routine.
While Rod was struggling, Tim seemed to be a complete natural, "channelling Christina and Britney", and giving his husband some expert tips like "swat the flies", the pair aced the routine on their first attempt.
But that hasn't been the only time the dynamic duo have come out with some classic quotes. Here are some of our favourites so far.
When they arrived to see traditional Mongolian wrestling outfits:
When they were greeted by a contortionist at the second pit stop in Mongolia:
When they were tasked with milking goats:
And when they may have gotten things a bit confused...
When Tim was showing how into the challenge he got: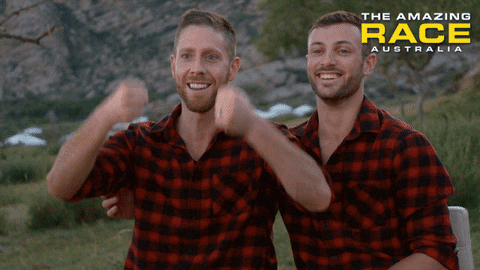 "At one point I had both of the goat's little nipple things and I was like..."
When they were excited about being in Mongolia: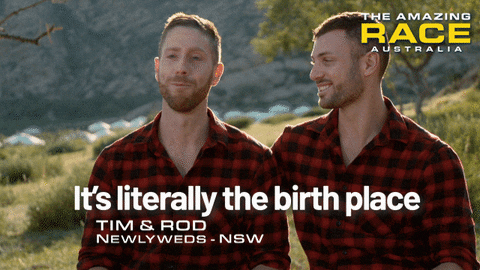 When they weren't impressed with the snail-collecting venue:
When they were ready to overcome almost any obstacle... except mud:
When they were keeping the romance alive, even suspended in the air:
And when they forgot what they had for dinner the other night: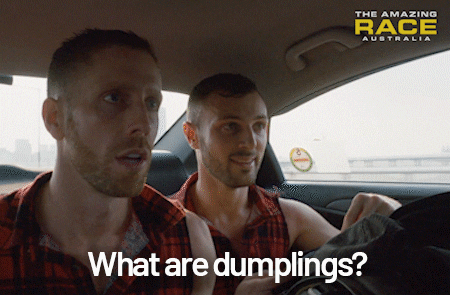 We can't wait to see what they get up to next.
'The Amazing Race Australia' Airs Mondays And Tuesdays From 7.30 pm, Only On 10 And WIN Network.
Featured image: Network 10.