'Gossip Girl' Writer Reveals Dan Humphrey Wasn't The Original Gossip Girl
The original pick makes way more sense, tbh.
If you're still reeling over Gossip Girl's travesty of a finale following the discovery that Gossip Girl was none other than Dan Humphrey -- played by Penn Badgley (which literally made no sense for so many reasons), then you may find slight comfort in the recent revelation that Lonely Boy wasn't the original pick for the mystery blogger.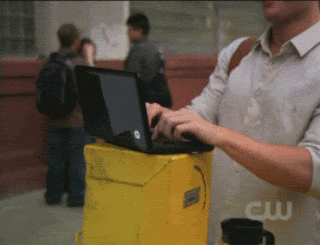 Speaking at Vulture Festival to talk about the OG series and the upcoming reboot, writer and executive producer Joshua Safran spilled on how the boy from Brooklyn ended up being Gossip Girl.
"I like to joke that Dan was Gossip Girl because I had left the show by then," Safran laughed.
"Dan was not my intended Gossip Girl, so honestly, you'd have to ask someone else. But I understand why Dan was Gossip Girl. I just had my heart set on Nate Chace Crawford)."
He later revealed that prior to planning for Nate to be GG, it was going to be the younger brother of Serena Van Der Woodsen (Blake Lively), Eric Van Der Woodsen (Connor Paolo).
"We worked hard to kind of lay in tiny seeds about it being Eric, and then the NY Post wrote an article saying that Gossip Girl was Eric so we were like, 'We gotta scratch that,'" Safran revealed.
He continued, "Then one of the writers realised that Nate had never sent a tip into Gossip Girl, which is true at least through the end of season five. Nate never sent in a tip-in through all of those episodes, which is when we're like, 'Oh, well then he's Gossip Girl.'"
Why they didn't go with either of these options (or even better -- Blair's housekeeper, Dorota) is beyond us and honestly, we're still mad about it.
While we're over here still poking holes in the 2012 GG reveal, fans are gearing up for the new Gossip Girl reboot, which will again see the return of Kristen Bell as the voice of Gossip Girl, and according to Safran will include a lot more diversity than its predecessor.
"This time around, the leads are nonwhite. There's a lot of queer content on this show. It is very much dealing with the way the world looks now, where wealth and privilege come from, and how you handle that," he explained.
Safran also hinted that there could be a big twist in store for viewers -- but didn't elaborate on what exactly it was.
Safran also hinted at a secret "big twist" in the Gossip Girl reboot, but didn't say much beyond that. At this point, any twist that isn't Dan Humphrey being Gossip Girl is totally fine by us.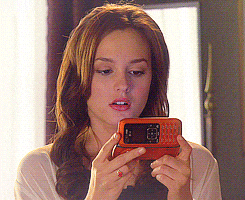 Image: CW