'Erinsborough High': The 'Neighbours' Spinoff That's 'Riverdale' Meets 'Pretty Little Liars'
The dramatic new spin-off web series lands exclusively on 10 play on Tuesday, November 12.
'Neighbours' has officially dropped its web-only spin-off miniseries 'Erinsborough High' starring Georgie Stone, Olivia Junkeer and Ben Turland.
Kicking off the first ep with an air of that 'Neighbours'-style drama we know and love, the series gives us major 'PLL' vibes as the premiere follows the mystery of a popular student who has suddenly gone missing among the stress of high school exams.
We're then introduced to some familiar faces we know from Ramsay Street -- including Toadfish' niece Yashvi Rebecchi (Olivia Junkeer), Hendrix Greyson (Benny Turland), Harlow Robinson (Jemma Donovan), Mackenzie Hargreaves (Georgie Stone), Susan Kennedy (Jackie Woodburne), Finn Kelly (Rob Mills) and Dipi Rebecchi (Sharon Johal).
Not only can you expect to see some of the 'Neighbours' fam but there's a bunch of new faces too -- with some 'Neighbours' guest stars also making an appearance throughout the series.
These include new characters Richie Amblin (Lachlan Miller), Olivia Lane (Grace O'Sullivan), Jeremiah Annan (Darius Amarfio-Jefferson), Ollie Sudekis (Ellmir Asipi), Cherie Raynor (Mahalia Brown) and Marty Muggleton (Nikolai Egel).
Along with your usual drama, 'Erinsborough High' will also explore issues that teens are universally facing today including bullying, mental illness, sexuality, cultural diversity, parental and peer pressure and teacher-student relationships -- and in true 'Neighbours' form, the storylines are progressive, honest and reflective of modern society.
Time to get bingeing!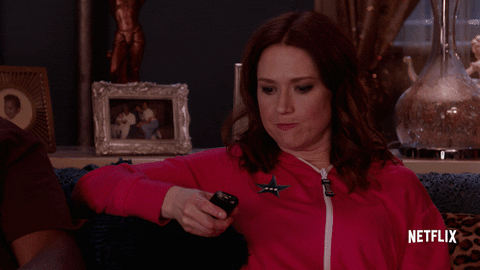 All five episodes of 'Neighbours: Erinsborough High' are now available exclusively on 10 Play.
Image: Network 10