Pashes, Puppies And Past Connections: What You Missed On 'The Bachelorette'
We've got all the goss on what went down Wednesday's episode of 'The Bachelorette' ICYMI.
Just when you thought things may have chilled out after Noosa Jess was unceremoniously booted from the mansion by Queen Angie for his gross comments, we've been served with yet another twist!
Yep, along with pashes and pups, we also saw the arrival of an intruder -- and to make things juicier, our newest contender actually knows Angie on the outside!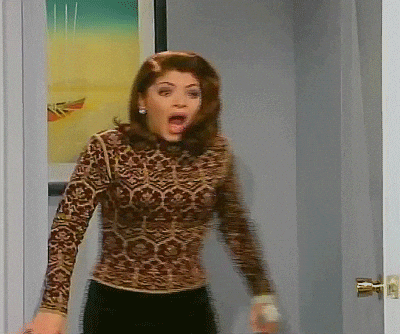 Check out below to get the goss on everything important that happened during Wednesday night's episode of 'The Bachelorette'.
READ MORE: Chooks, Chumps, And An Iconic Feminist Speech: What You Missed On 'The Bachelorette'
READ MORE: 'I'd Rather Be Single For The Rest Of My Life': Why Angie Booted Jess From 'The Bachelorette'
Jackson Nabs A Date With Angie
Following their super cute penguin shoot in last week's ep, beautiful blue-eyed Jackson managed to score some one-on-one time with Angie -- but it doesn't really go to plan.
Remember on 'I'm A Celebrity... Get Me Out Of Here!' when Angie was suspended like a million feet above a dam and spewed due to motion sickness?
Yeah... Well, they decide it's a fab idea to go on a helicopter ride as a date!
After Angie tells Jackson she's feeling sick, Jackson tells us that Angie's face is turning white. They finish up and -- once again -- Angie chunders the minute she's off the chopper. If that isn't romance, I really don't know what is.
Anyway, it's all good in the end 'cos they have a cute picnic date to wrap things up and Angie's like "hey I brushed my teeth, let's kiss!" and BOOM! We have our second pash of the season!
The Boys Get Dogged
It's time for a group date... And it involves dogs!!!! The boys are all excited until Angie realises that she actually knows the guy walking the dogs -- and Osher's like "Surprise! His name is Ryan and he's joining the competition -- and he also knows Angie from the outside!!!"
Meanwhile, the boys' faces are a mixture of suspicion, shock and general confusion at the prospect of another dude sliding into the competition, especially since he and Angie revealed hat they have previously slid into each other's DMs and bonded over their love of rescuing dogs.
Basically, Ryan is known as AussieDogGuy on Instagram and has gathered a significant following through his aim to be photographed with every breed of dog in the world, which lead to his work with assistance dogs and raising awareness for animal adoption.
Ryan told us he had a bit of a crush on Angie during their brief banter online, but when he was set to ask her to a charity ball, she had just announced that she would be the Bachelorette, so "jumped through hoops" to be on the show to pursue her. Cute!!!
Anyway, the boys are paired up (and Angie paired with Ryan much to the boys' dismay) and have to run their pups through an obstacle course, with the winner getting time with Angie.
Most of the guys are hilariously hopeless at it, save for Team Pink, consisting of Scot with one T and Ciarran with a C -- but only one man can win, and Angie picks the flamboyant and fabulous Brit.
Ciarran Gets Time With Angie
Sitting down to a platter of nibbles, champagne, and dogs (not... to eat), the pair have a bit of a chat to get to know each other a little better -- then Ciarran randomly spills to Angie that he "used to be a dancer in a gay club and wear a g-string and also had a nose job last year", which is your usual first-date banter.
Anyway, it must have worked, 'cos Angie then gifts him with a rose, happy days!
Cocktail Party Craziness
Would it be a true cocktail party if some sort of wild beef didn't go down? Of course not!
In tonight's cocktail ~drama~, Timm with two M's calls a meeting of the boys -- which Ryan hilariously refers to as "tribal council" and suddenly he's our new favourite contestant.
Timm declares none of the boys shall approach Angie tonight at the cocktail party -- instead, they'll be letting her decide who she wants to speak to and for how long.
Angie arrives, and immediately grabs her old mate Ryan for a chat and tells him she's stoked he's here. Meanwhile, Jamie is not having a bar of this "don't approach Angie" business and breaks within two seconds by asking her to chat, which honestly is such a power move.
On a side note though -- it's a competition, and as Jamie said, he's "not here for the boys, [he's] here for Angie" which, while still a variation on the done-to-death "I'm not here to make friends", is totally true -- so we say good on him, after all, this isn't 'The Brochelor'.
Despite the ballsy move, Jamie has made no fans among the rest of the group, and it soon becomes a battle of the firemen, with Haydn without an E getting majorly pissed over Jamie breaking the bro code. Someone put this fire out!!!
Mitch Puts His Foot In It
After Mitch didn't bother showing up to the group date after rolling his ankle, Angie has a chat with him to get to the bottom of it, saying he just could have come and sat on the sidelines instead and says he should have just "trusted the process".
We learn from the boys, who are gossiping metres away, that Mitch has been complaining about not having spent much time with Angie, which... seems hypocritical?
Anyway, Mitch is like "if you can't see me being there at the end of this, then I don't want you to give me a rose" and ohhhh dear, Mitch, did you not learn from Charlie in Ali's season?!
DON'T. GIVE. THE. BACHELORETTE. ULTIMATUMS!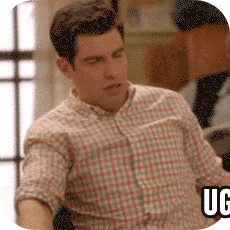 Angie's like "this is a competition and I don't know you" and says that Mitch is "killin' my vibe".
"You're giving me an ultimatum but you haven't given me the time to get to know you either -- and I can't have that," Angie tells him.
She ends with telling us that it's time for her to get to know the guys better, and if someone doesn't want to do that then "why the hell are you here?"
You go girl!
Unfortunately, his ultimatum didn't pay off, and Angie decided to not give a rose to Mitch as well as Kayde our Zac Efron lookalike(ish).
'The Bachelorette Australia' airs Wednesdays and Thursdays at 7.30pm on 10, 10 play and Win Network.
Image: Network 10