Iconic Kids' Show 'Bluey' Gets Nominated For A 2019 International Emmy Kids Award
The hit Australian animated series which airs on ABC was nominated for an International Emmy Kids Award in the Preschool category.
The official nominations for the International Emmy Kids Awards have been revealed by the International Academy of Television Arts & Sciences at a press conference at MIPCOM in Cannes, with Aussie kids show 'Bluey' among the nods in the Preschool category.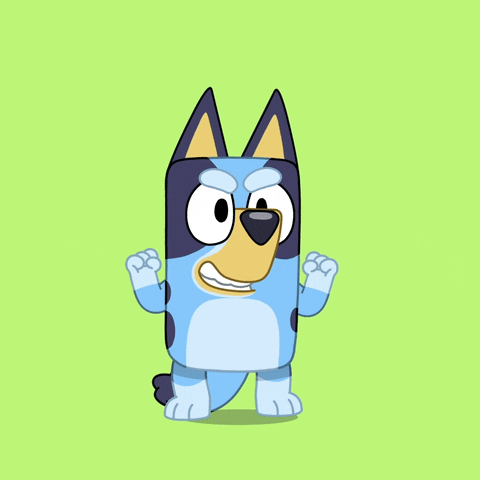 READ MORE: Hit Aussie Kid's Series 'Bluey' Gets Massive Second Series
READ MORE: How Two QLD Blue Heelers With A Modern-Day Dad Are Taking On Peppa Pig
The hugely popular kids' show, which follows the stories of a six-year-old blue cattle dog named -- you guessed it -- Bluey, has already proved to be hugely popular in Australia since it debuted in October 2018, as is evidenced by the show nabbing the Silver Logie for Most Outstanding Children's Program at this year's Logie Awards.
The show has also been gaining fans internationally, with the Brisbane-based series even being named among the top kids' TV shows in the New York Times -- despite not yet airing in the US -- with the publication revealing it was "by far, the most popular reader submission" of the list.
The show is not only popular with kids, but it also seems to be a smash hit among parents.
This tweet is unavailable or no longer exists.
This tweet is unavailable or no longer exists.
This tweet is unavailable or no longer exists.
There are 28 nominees in seven categories at this year's International Emmy Kids Awards, which spans 15 countries: Australia, Belgium, Brazil, Chile, Denmark, France, Germany, India, The Netherlands, Nigeria, Norway, Singapore, South Korea, Thailand and the United Kingdom.
Winners will receive their award in Cannes, France on Tuesday, March 31, 2020.
Featured image: ABC.