The 'Masked Singer' Clue That Had Us Googling 'Celebrities With Bum Tattoos'
It's the show that must have the Google bots wondering, is Australia alright?
Every Monday and Tuesday night, the search engine is inundated by a wacky combination of animals, heights, obscure tidbits of trivia, locations and famous family members.
READ MORE: 'You Were My High School Crush': Osher Blown Away By The Masked Singer's Lion Reveal
It even caused us to type in the phrase, 'Jennifer Aniston, Pope Benedict' one week because, for some reason, those two icons are an important part of Spider's life and we need to know who she is.
But this week, we were stumped, and a little intrigued, by a not-so cryptic clue that Lion announced to the panel. After mentioning always being on the move, honouring her father and showing a framed picture of the Queen in a party hat, Lion shared a very intimate detail in her personal clue.
"I have an Indian tattoo, and it's in a place where the sun doesn't shine," she said.
READ MORE: 'The Masked Singer Australia': All The Biggest Clues From Episode 5
Now, unless this is extremely cryptic and she's talking about some kind of Indian military tattoo (with the bagpipes and the marching) and it's in a dreary location like... Northern England or something, this clue can surely only mean one thing.
AN ASS TATTOO!
While Hughesy suggested it could be a tattoo located in ~Tasmania~ and Lindsay guessed it might be a "tramp stamp" before apologising to Lion, Detective Minogue said, 'She's pointing to her bottom!'.
READ MORE: 'The Masked Singer Australia': Every Mind-Blowing Reveal So Far
"We're not going to know which celebrities have a tattoo on their bum," said Jackie O.
To which Osher accurately assumed that the were probably very disappointed they couldn't be "Googling straight away".
We're going to bet that a lot of fans watching the show typed in the name of the celeb they suspect is behind the Lion mask and then added the search term 'bum tattoo' because we definitely did and we've created a new list of suspects.
Rihanna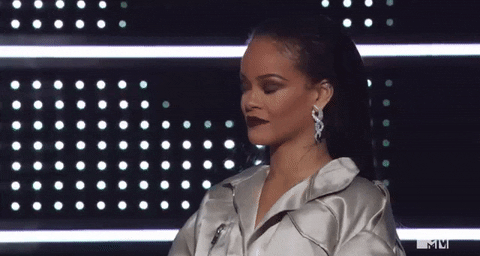 The "B**** Better Have My Money" singer reportedly has a Tibetan word that translates to Lover on her derriere.
Halsey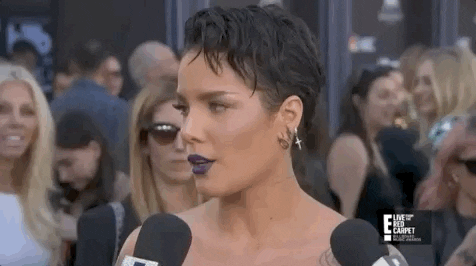 Another singer (which Lion most certainly is?) with a butt tattoo that reads 'Hopeless'.
Sarah Hyland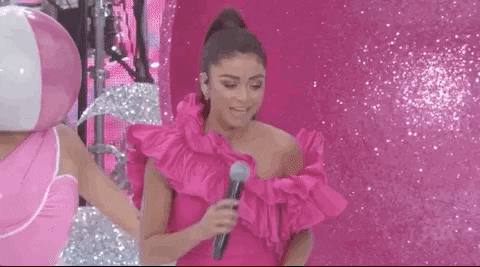 Hear us out, the 'Modern Family' actor can sing and has a tattoo of a dinosaur on her bottom. Could she be Lion?
Kylie Jenner
Kylie can't sing (that we know of) but she does (allegedly) crave anonymity. She also has a butt tattoo that reads 'Sanity' so these clues are starting to add up!
Adrienne Bailon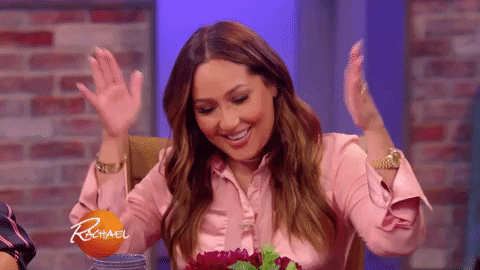 The 'Cheetah Girls' star is a bona fide singer and also once had a questionable tattoo inked on her behind, the name of her then-boyfriend Rob Kardashian. She's since had it removed so it could be a long shot but we're not prepared to rule Adrienne out just yet.
Paris Hilton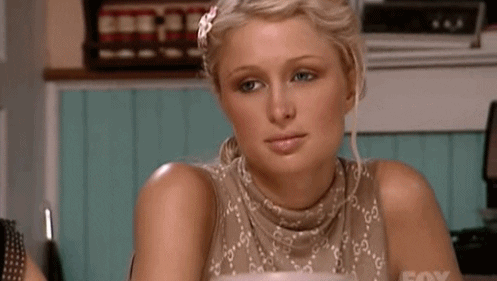 Paris and 'Masked Singer' panellist Lindsay are apparently not on the best of terms as of June this year -- but we do know that Linds personally knows four of the mystery celebs on the show. Plus, Paris inked the name of her ex Nick Carter on her botty in the early '00s
Sure, none of these tatts falls under the category of anything 'Indian' but you just never know on this show!
Tune In For A Special Double Episode Of 'The Masked Singer' Australia' On Tuesday, October 14 From 7.30, Only On 10 And WIN Network.