Chooks, Chumps, And An Iconic Feminist Speech: What You Missed On 'The Bachelorette'
What. Just. HAPPENED!
We're only two eps into Angie Kent's season of 'The Bachelorette Australia' and the drama is already so fiery that we're gonna need Jamie's jacket to get through the rest of the season!
With Thursday's ep well and truly bringing the goods when it came to GASP-worthy moments, we've rounded up the key events that went down in tonight's episode below ICYMI.
READ MORE: 'Can't Believe Angie Couldn't See That Ginormous Red Flag Around His Neck': Jess Sets Twitter Ablaze
Angie And Carlin Kick Off Their 24-Hour Date... And He Drops A Major Bombshell
Heading off into the wilderness to go glamping, everything seems totally peachy between Angie and Ken Doll Carlin.
That is until he spills the beans that he's technically married -- and suddenly we're getting flashbacks to Stu Laundy in Sophie Monk's season.
Apparently, he tied the knot back in 2016 but they drifted apart and haven't been together for a year and a half -- and while Carlin is insisting "that chapter is closed", Angie isn't so sure old mate's ready to dive back into the dating game -- let alone, y'know, go on 'The Bachelorette'.
All's well in the end though, 'cos we get our first makeout sesh of the season (yay!!!), with Angie declaring, "He can give me pash rash any day!" and girl, same.
Jess Makes An Ass Of Himself
As a bunch of the boys join Carlin and Angie on the first group date of the season, Osher appears out of the bushes to deliver the news that it's time for the ANNUAL PHOTOSHOOT!
And guys -- we aren't lying when we say this is truly THE wildest photo shoot in the history of the franchise, for reasons you'll see shortly.
Anyway, Timm becomes our new hero as he's tasked with playing the lobster -- red face and all -- and he absolutely nails it, save for when his "little lobster balls" make a surprise appearance.
As Timm put it, "I'm the lobster, so I'm gonna rock the lobster".
Now, this is where sh*t begins to kick off. With the usual dud outfits being doled out to a few of the boys who all take it in good fun, Wazza has been given the role of "chicken" -- and hooooo boy is he not happy about it!
In fact, after a bit of general sh*t-stirring from the boys, he chucks a massive tanty, rips off his costume to reveal a giant "WAZZA" tatt emblazoned across his back, and does a... chicken run.
Oh but that isn't even the worst part, my friends.
For the shoot, Jamie was dressed as a farmer with the other boys as various farm animals. Jess is dressed as the back half of the horse.
It's all a bit of fun and games until the photographer asks Angie to get on the back of the horse (aka Jess) and things get wildly inappropriate very quickly.
"Don't mind me if I get some wandering fingers, alright?" Jess tells her, as the female population of Australia's ovaries collectively curl up and die.
Jess' gross and uncomfortable behaviour doesn't stop there, with the politician telling producers, "I'm gonna be the first person Angie gets to ride".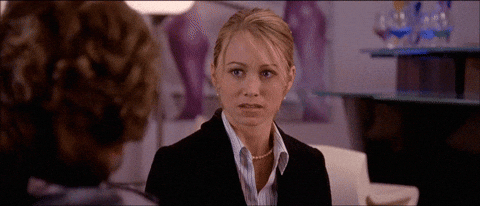 Even the boys notice, with one telling him to "stop being a sleaze, bro" as Jess demanded Angie "pat the horse's bum".
Anyway, we really wish we could say at this point he stopped with his seedy behaviour, but honestly, it just gets worse.
Placed behind Angie, he yells out "check out my view!" before making some weird, obscene mouth movement behind Angie's tush unbeknownst to her, and even the boys are done with his sh*t, with Timm summing it perfectly by saying, "He's a deadset f***wit".
Then, during Jackson's intimate one-on-one shoot, Jess adds that he would have "laid one on her and just slipped the tongue in" which is just.... no. Thankfully, the boys tell him to "shut up", and thank Osher's hair that there are at least some men with commonsense in the mansion.
Wazza Chickens Out
Back at the house, dramatic violins play as Wazza and his "Wazza" tatt announce to the boys that he's leaving, which would be a somewhat serious moment if he didn't say, "As soon as I got handed chicken, I thought 'this isn't the way I'm gonna meet the person I'm gonna fall in love with in my life, and I'm not gonna continue".
Ciarran rightfully makes fun of him for not being able to take a joke, then Wazza's like "I'm out, what a bunch of tossers" and BAILS FROM THE SHOW and everyone literally just goes back to crackin' beers at the cocktail party without a second thought. Bye!
Angie Shuts Jess' Seedy Sh*t Down
After his downright offensive behaviour at the photo shoot, you'd think old man Noosa would have cooled his jets. But instead, he proceeds to once again tell the boys if he were Jackson he would have pashed Angie in the shoot meanwhile he also he hits on a waitress and a producer.
Anyway, thank God for the beautiful blue-eyed Carlin, who informed Angie of all the slimy BTS stuff Jess has been doing, like making the makeup ladies uncomfortable with his behaviour.
After knowing that Jess is not just making her uncomfortable -- but also her fellow gals who work on the show -- Angie is FREAKING LIVID.
And so came the most iconic #GirlPower speech on Aussie reality TV, with Angie storming up to Jess with a vengeance and as the boys watched on, she delivered the slap-down of the century.
"I will never allow a man to come in and f**k with my sisterhood," she said.
"I know what I want, and what I don't want, and if a man can't accept or respect what I'm putting down, I would rather be single for the rest of my life," she added.
"I don't trust you -- and I'm sorry but you're going to have to leave".
And with that, Jess was off back to Noosa.
'The Bachelorette' Airs Every Wednesday And Thursday At 7.30pm Only On 10 and WIN Network.