Jennifer Aniston And The Pope? We Try To Unpack The Weirdest 'Masked Singer' Clue
'The Masked Singer' clue makers have thrown a real spanner in the works in our quest to find out who's hiding inside the Spider costume.
We're no closer to working out which celebrity has mesmerised us with their covers of Britney Spears' "Toxic" and AC/DC's "It's A Long Way To The Top (If You Wanna Rock And Roll)" and the cryptic clue reels have left us with more questions than answers.
While the clip of Spider exercising in her kitchen could follow a logical path (maybe she's a celebrity chef or trainer?) there were two left-of-field clues that seem to make absolutely no sense.
In the corner of Spidey's kitchen are framed pictures of two A-list celebrities: Jennifer Aniston and the Pope. And it's not the current Pope Francis, it's Pope Benedict XVI, the first pope to hand in his resignation in over 500 years.
READ MORE: 'The Masked Singer Australia': Every Mind-Blowing Reveal So Far
It's been a bit of a stretch comparing the lives of a 92-year-old German clergyman and a 50-year-old Californian film and TV star but we're not going to rest until we uncover Spider's web of clues.
Friends, Friends, Friends
Jennifer Aniston's most iconic role was Rachel Green on 'Friends' and the Pope is most well-known for being the head of the Catholic church. So maybe Spider is a friend of the church? Perhaps the hot priest from 'Fleabag'?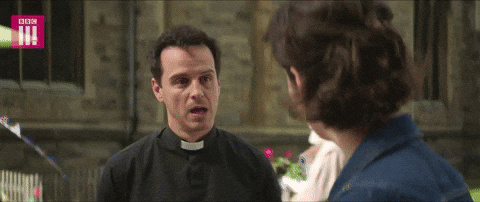 In the same vein, Jennifer Aniston's youthful presence next to the ancient pope could be referring to 'Young Pope' Jude Law!
READ MORE: 'The Masked Singer Australia': All The Biggest Clues From Episode 3
On A Break?
Jen's 'Friends' character Rachel was famously "on a break" from her relationship with Ross and Pope Ben famously took a big break from the Catholic church. So perhaps Spidey took some kind of sabbatical from her career at one point?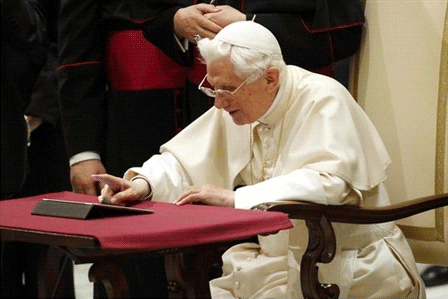 Bennifer (Benedict And Jennifer)
Maybe, just maybe, the Pope is a red herring and it's a clue leading us to Benedict Cumberbatch and the time he presented the Golden Globe for Best Supporting Actor in a Motion Picture with none other than Jennifer Aniston.
The winner? It was JK Simmons for his role in 'Whiplash' which leads us to believe Spider is definitely a drummer.
This tweet is unavailable or no longer exists.
A Career Changing Name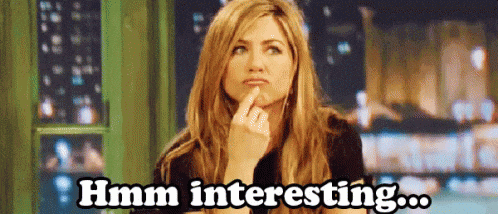 Jennifer Aniston's dad changed the family name right before she was born, anglicising the Greek surname Anastassakis so it was easier for Americans to pronounce.
And Benedict was born Joseph Aloisius Ratzinger which all changed when he was elected pope back in 2005.
READ MORE: 'It's Nikki Webster!': Sydney Olympics Icon Revealed As The Masked Singer's Alien
So the clue could be pointing to someone who changed their name for their career, or once had a different family name. We're going to throw Rebel Wilson (originally born Melanie) and Lorde (Ella Marija Lani Yelich-O'Connor) into the mix.
An Honourable Mention
As usual, Twitter fans are much quicker on the uptake than us when it comes to 'Masked Singer' clues. Eagle-eyed Eddie pointed out that the big connection between Jennifer Aniston and the pope is CLEARLY Paulini.
This tweet is unavailable or no longer exists.
Take your pick, Spider could be hiding behind down any one of these clue rabbit holes -- unless we just take the advice of Dave Hughes and find the episode of 'Friends' that the pope guest-starred in.
'THE MASKED SINGER AUSTRALIA' AIRS ON MONDAYS AND TUESDAYS AT 7.30 ON 10 AND WIN NETWORKS.