Google Celebrates 25th Anniversary Of 'Friends' With Iconic Character Easter Eggs
To celebrate the 25th anniversary of the sitcom 'FRIENDS', Google decided to jazz up your daily searches.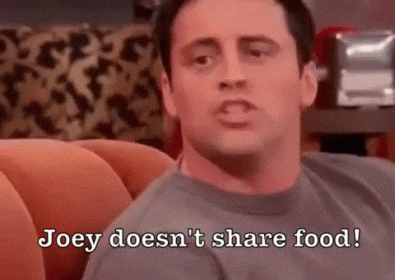 Okay, it's kind of more of a gimmick than anything else because how often are you searching "FRIENDS Ross" in your life? (Almost never, unless you keep typing "was the worst character", right?)
Well, just in case you WERE planning on searching your six favourite friends, Google has decided to add little Easter eggs to their search results.
For instance, if you do search "Ross Geller" or "Friends Ross" or similar, on the results page you'll see a little icon of a sofa.
READ MORE: Could You BE Any More Authentic? 3 Ways Watching 'Friends' Will Boost Your Leadership Skills At Work
READ MORE: Stop Being Offended By Classic TV (Not That There's Anything Wrong With That)
If you click the sofa, Ross' iconic screams of "PIVOT" will echo through your brain until -- three clicks later -- the couch icon eventually snaps.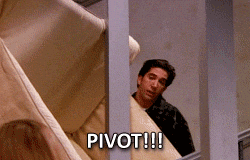 There are different Easter eggs for each character, with Phoebe's 'Smelly Cat' playing as the titular smelly cat wanders across your screen.
Monica's is a little more subdued -- it's just a little sponge that cleans her name up --while another of the show's most quotable moments is hidden in Joey's page.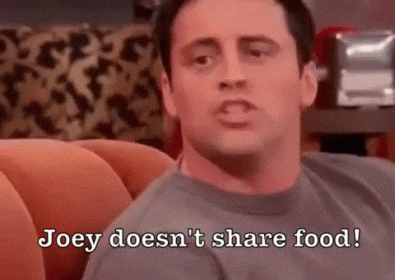 Breaking a little from the others -- Rachel's Easter egg takes you to a different page, as an homage to her legacy, The Rachel.
This isn't the first time Google has released cute little tributes like these. Back in August, to celebrate the 80th anniversary of 'The Wizard of Oz' the search engine would show Dorothy's ruby slippers that, when clicked, will send the page back to Kansas.
But our favourite Easter egg has to be when you search for "Friends Gunther", which -- in classic Gunther fashion -- hasn't been included in the tribute.
Maybe next time, Gunther! But probably not.
Featured image: Google.