The Bachelor Australia 2019: Our Favourite Moments Of The Season (So Far)
Matt's journey to find his forever love is almost coming to an end, so we thought it was a good time to take a look back at some of our favourite moments from 'The Bachelor' this year.
This season has been jam-packed with drama, llamas (alpacas?), raspberries, the occasional tub of Magnum Ice Cream and SO. MANY. PASHES.
Here are some of our favourite moments:
Rachael's arrival, and her scene-stealing bridesmaid: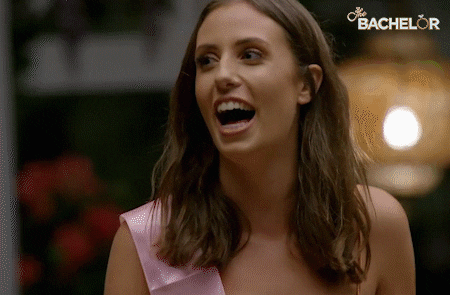 It was a bold move to arrive on the red carpet in a wedding dress which, unfortunately, didn't work out for Rachael (with Matt OR her Plan B). It was also risky bringing her bestie as a bridesmaid, especially when Matt confused her for a bachelorette. "I've actually got a boyfriend" never felt so loud.
Hannah's 'Lord of the Rings' obsession: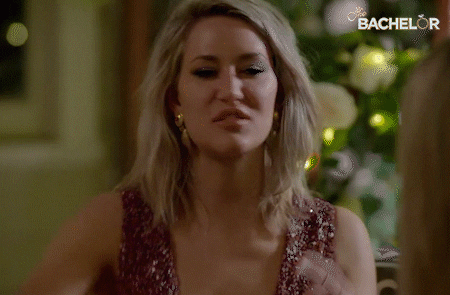 Hannah wasn't around for long, but she definitely made a big impression during the first cocktail party. Wandering over to Matt while he was having a quiet conversation to Helena, Hannah asked the most important question you need to know about a potential partner. How he felt about 'Lord of the Rings'. Just another awkward moment Helena was probably wishing she could walk out on.
READ MORE: The Bachelor Australia 2019: Which Of The Final Three Is Most Likely To Win Matt's Heart?
Nikki's arrival: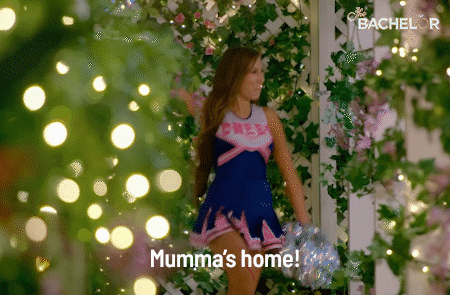 Basically kicking the door down, Nikki made QUITE the impression. Queen of facial reactions, queen of one-liners, Nikki was a legend from the get-go. We've also had "Hi there my name is Nikki, finding love can be quite tricky," stuck in our heads for WEEKS.
Mary's response to the circus date: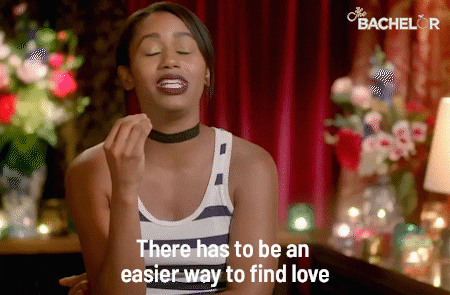 Has there ever been a bachelorette as quotable as Queen Mary? Basically everything she said was hysterical and TRUE. Not only was her response to the circus date iconic but when the bachelorettes had to play sport to impress Matt she said: "I have no idea how to play this AFL s**t, I'm like whyyyyy?"
Okay, EVERYTHING Mary said:
You know you agree.
Matt and Chelsie's "banana bread":
It was a very cute single date, but when Matt and Chelsie's baking time turned into a food fight the real victim turned out to be... that sad lookin' banana bread! 'MasterChef' this was not.
READ MORE: 'The Bachelor' Matt Agnew Reveals His Favourite Baking Recipes
Abbie's Foot Juice: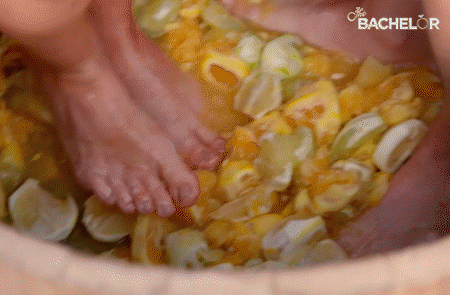 Speaking of dreaded food-related dates, what was going on in this "fruit stomping to make juice" date? Who makes juice like that? Why did this happen? Thankfully Matt was only kidding when he offered Abbie a giant spoonful of their foot fruit juice.
The spa from hell:
Looking like an adorable couple of vampires, Kristen and Matt's "spa day" was honestly... a little terrifying. Perhaps they went a bit overboard with the coffee scrub.
Falling from the sky:
Kristen also emerged as a favourite when she was forced to confront one of her greatest fears: skydiving. She was completely freaked out, but she decided to prove to Matt what she was made of, and was an absolute champion.
The best 'Get Smart' impression or the worst secret agent date ever:
Another Chelsie date saw Matt take her to rappel down the side of a building. They were going to be the first to ever walk down the side of a Sydney building! Until Chelsie immediately stacked it, and the pair of them ended up having to rag-doll it down until they got back onto level ground. Secret agents... maybe stick to science, guys.
Emma holding wine glasses:
Emma might be remembered for loving love, but every time she had a wine glass, a wicked one-liner was never too far off. Honestly, watching Emma at cocktail parties or on group dates was so much fun.
Matt discovering not all lipstick is kiss-proof:
Need we say more?
Sogand's belly dance: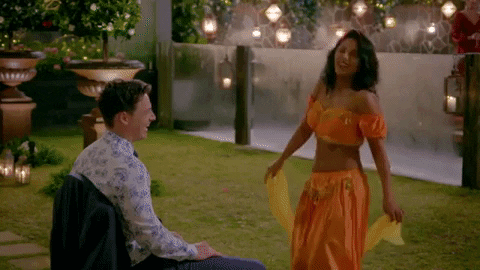 A few people have pulled off cocktail party performances that have gone VERY well for them. Unfortunately... Sogand's belly dance might not make the cut. Dancing to absolutely no music, inspired entirely by Shakira and watched by the other bachelorettes -- at least Matt seemed to enjoy the show, and that's all that matters!
Laura Byrne, the Bachie Whisperer:
It was so good to have Sam, Snez and Matty J back to give Matt a bit of 'Bachelor' wisdom. But it was Laura who laid it all out there and was an icon of sorting out what was going on in the house. Plus, we think we want her brilliant quote, "At the end of the day, he doesn't come with a chopper," crocheted onto a pillow.
READ MORE: The Bachelor Australia 2019: Matty J And Laura Byrne Reveal What It Was Like To Return To The Bach Pad
Plan B:
Every journey to love has a few speedbumps, one of which was... the crew? Well, not exactly, but Rachael's spectacular "Plan B" -- aka a member of the show's production crew she was keen on -- ended up getting her sent home after she apparently tried to slip her number to him on a little piece of paper.
READ MORE: The Bachelor Australia 2019: Rachael Reveals What Happened With 'Plan B'
It also gave us one of the greatest leaving lines in 'Bachelor' history.
Flowery language:
But Rachael wasn't the only bachelorette asked to leave this year and wasn't the only one to mention dogs either.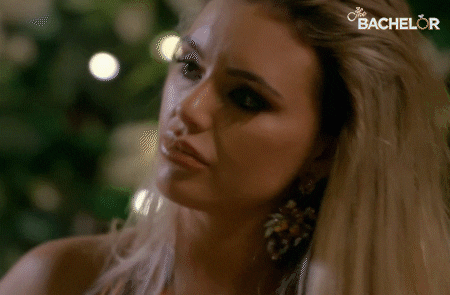 When word got back to Matt that Monique had used some choice language to describe him, he felt like he had no choice but to ask her about it.
READ MORE: Monique Speaks Out On 'Bachelor' Booting: 'I'd Rather Look Like A D**khead Than Lie'
Things got very heated between Mon, Matt and Abbie, but ultimately Matt decided to keep Monique for another rose ceremony, which wasn't just a surprise to us, but Mon's reaction summed it up perfectly: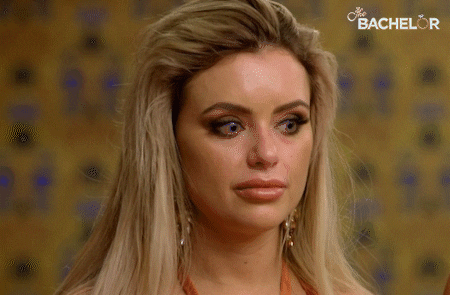 Art Simone
If this wasn't one of your favourite moments of the season, you need to sort yourself out. During a group date where Matt and the Bachelorettes had to paint self-portraits of their inner drag queen, Chelsie struggled. Noticing that she was getting a bit awkward, Art Simone took her aside for the most beautiful pep-talk.
READ MORE: The Bachelor Australia 2019: Who Is Art Simone, The Drag Queen That Stole The Show?
Abbie's absolutely haunted painting:
Back on the date, once the portraits were revealed, we were also introduced to Abbie's inner drag queen and it was... quite something.
Seriously, we may never get over that absolutely stunning, terrifying painting.
Did we miss any of your favourite moments? Let us know. And make sure to tune in for the final nights of 'The Bachelor Australia' to find out who Matt picks!
'The Bachelor Australia' Airs on Wednesdays And Thursdays At 7.30pm on 10, 10 play and WIN Network.
Featured image: Network 10.