The Bachelor Australia 2019: Which Of The Final Three Is Most Likely To Win Matt's Heart?
As 'The Bachelor' finale nears, we take a look at Helena, Chelsie and Abbie along with their connections with Matt Agnew throughout the season.
With 'The Bachelor' finale just days away, fan theories as to which girl will receive the final rose from Matt Agnew have gone into overdrive.
We're taking a look at each of our final three -- Helena, Abbie and Chelsie -- along with their relationship with Matt throughout the series in order to determine just who is most likely to find love with the astrophysicist.
No doubt it'll be a close one!
READ MORE: 'The Bachelor's Elly Defends Abbie: 'No One Deserves That Hate'
READ MORE: 'My Stomach Dropped To The Floor': Helena Reveals Why She Walked Out During Her Hometown Visit
Chelsie Mcleod, 28, VIC
How they met:
Chelsie made a play straight for Matt's heart during her red carpet arrival when she gifted him a temporary tattoo of the chemical formula for oxytocin -- the love chemical. She later gushed over the fact that Matt was also smart.
"I can't believe he is smart," Chelsea told the cameras after their encounter. "That is so exciting. I actually didn't think he would be able to understand what I was talking about at all!"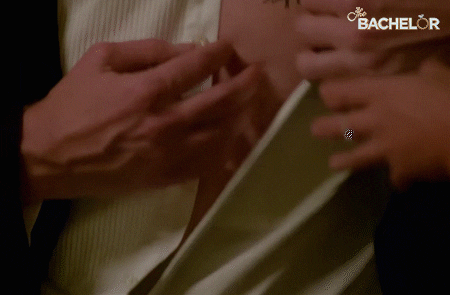 Dates:
On their first single date, Matt invited Chelsie to his Bach pad to bake banana bread, because "baking is basically chemistry in the kitchen". The date ended up in an adorable food fight, with a dip (and pash) in the pool to wash it off.
During Chelsie's second (terrifying) date, Matt literally took things to the next level as the pair rappelled off a building -- well, tried to. Chelsie immediately ended up flat on her face, and Matt also struggled, leading to the pair deciding to be lowered down rather than attempt to walk down the building any further.
But it seems the awkward date only made the pair's connection stronger, with Matt saying, "We both just looked like absolute idiots, but if I'm going to make a fool of myself, I'm really glad it's with Chels."
Why she could win:
Being a chemical engineer, Chelsie and Matt have similar interests and both share a love for all things nerdy (Matt used to be a mechanical engineer) -- and they're super cute together!
When Chelsie admitted she brought her engineering textbook and calculator to the mansion, you could pretty much see Matt falling in love with her at that moment.
"It feels like she's reading the handbook of what Matt's looking for in a relationship," he gushed during their first single date. "Every time with Chelsie, she just makes me happy. We have a ridiculous amount in common, and it's just so easy and natural when we're together."
Plus, they both live in Melbourne, which is obviously convenient.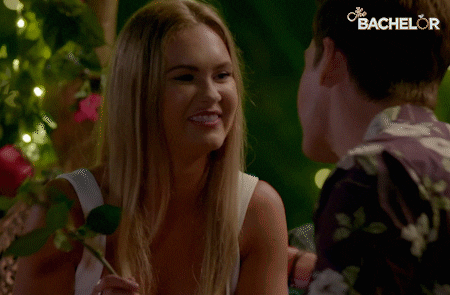 Abbie Chatfield, 23, QLD
How they met:
Who could forget the moment Abbie sashayed onto the red carpet, and after learning that Matt was an astrophysicist, jokingly responded, "Well, I'm a Gemini!" Who doesn't love a gal with a sense of humour?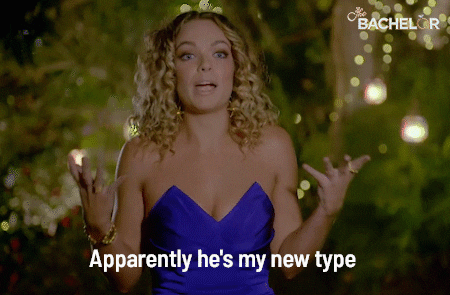 Dates:
When it comes to single dates, Abbie's have certainly been... interesting.
After making out with Bachie Matt during an early cocktail party, Matt hoped to explore something outside their physical chemistry -- by squishing a bucket of fruit with their feet.
They later went on a date which involved them playing house. And by playing house, we mean they literally made the bed and started making out in it.
For their most recent single date, Abbie showed off her hometown of Brisbane as they went for a swim while overlooking the city, following by massages -- which they stopped, so that they could make out, of course.
Why she could win:
Unless you've been hiding under a rock with your eyes closed, you would have noticed that these two are off the charts when it comes to their sexual chemistry! In fact, every date this pair has been on has ended up a heavy make-out session.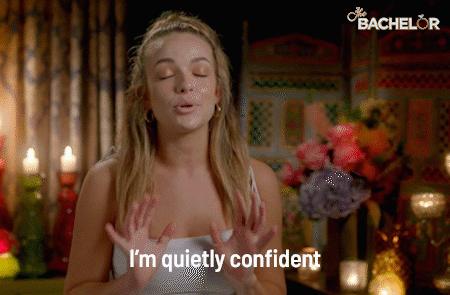 Helena Sauzier, 25, WA
How they met:
The statuesque beauty had Matt in awe from the moment she hit the red carpet.
"Sorry, I'm just infatuated by your accent, do you speak any other languages?" he asked before the pair began to speak French to one another (which Matt awkwardly forgot about during hometowns... yikes!).
Dates:
The pair's first date consisted of a stroll by the river before learning how to make a pearl from inside an oyster, after which they had a cute picnic with champagne.
Their second date didn't go as well, with Matt's 10-year timeline prompting Helena to panic about being pressured. However, the second half of their date -- bathing in the moonlight -- seemed to reignite the duo's spark.
Their third date during hometown visits took place at a tennis court, only they didn't play tennis and sat by the court drinking Pimms instead.
Why she could win:
After Helena had a brief moment of panic and walked out during hometowns, Matt convinced her not once but TWICE to return to the competition in Sydney.
If he didn't have feelings for her, we doubt he would have gone to such lengths to have her come back.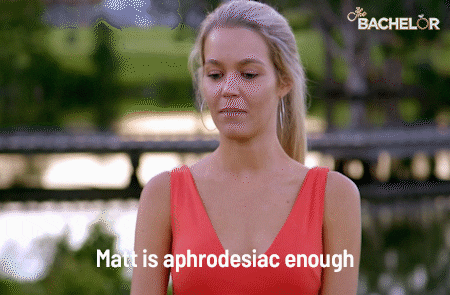 So there you have it, fellow Bach fiends. May the best woman (for Matt) win!
'The Bachelor Australia' Airs on Wednesdays And Thursdays At 7.30pm on 10, 10 play and WIN Network.
Feature image: Network 10.