The Bachelor Australia 2019: The Wildest Hometown Visits
This week on 'The Bachelor', we'll finally see Matt head to the hometowns of our top four and, as always, it wouldn't be a hometown visit without a whole lot of drama.
Meeting a significant other's family can be daunting at the best of times, let alone doing it with several different girls on national TV, but hey! That's why we love 'The Bachelor' right?
Not only does it give our Bachie an intimate look into his prospective partner's family life, but it also often provides us, the viewers, with some deliciously awkward moments (dog park Amy, anyone?).
As we prepare to watch Matt take the next step with his final group of gals, we're taking a look back on some of the wildest hometown visits that have gone down in Bachelor and Bachelorette history.
READ MORE: Matty J And Laura Byrne On Trying To Plan A Wedding With A Newborn
READ MORE: The Bachelor Australia 2019: The Best Reactions To Abbie's Haunted Painting
Olena Khamula's Dad Forces Richie Into A Boxing Match
Olena's Ukranian ex-professional boxer dad Andriy struck the fear of God into Richie Strahan when he basically forced the petrified Bach into a sparring session.
Upon discovering that his precious baby girl had been escorted by Richie to their home on a motorbike, Andriy gave Richie a look that could only be described as murderous contempt, bluntly telling him in a terrifying Terminator-esque accent, "I don't like bikes."
Not only that, but he also declared that rather than serving tea, he serves "vodka with the spicy", which honestly sounds like a way better option to us.
Georgia Love Boots Courtney Dober Before The Rose Ceremony
In Georgia Love's season of 'The Bachelorette', Courtney Dober was sent packing after a majorly awkward conversation which mostly consisted of Courtney answering "I don't know" to Georgia's intense questions about whether or not he loved her.
Tired of his reluctance to commit to her for all eternity, Georgia asked him to leave the Bachelor mansion -- sans a rose ceremony -- and was left crying alone on a garden bench in a decadent red ballgown. Dramatic!
Brittany Hockley's Dad Rips Into Honey Badger
We firmly believe that Brittany Hockley's dad interrogating meeting Nick "Honey Badger" Cummins during hometown visits remains as one of the most iconic moments within the 'Bachelor' franchise.
ICYMI; from the get-go, it was abundantly clear that Papa Hockley wasn't a fan of the footy player, as was evidenced by him blatantly telling Nick "I don't know who you are" and doubling down saying he doesn't respect the way football players treat women. A true feminist icon!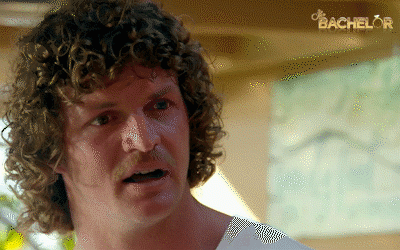 "I don't have a great deal of respect for footballers… I've got my daughter to worry about. If you break my daughter's heart, I've got to pick up the pieces," Brittany's father barked as Nick nervously swigged his beer.
Nick later revealed that the terrifying ponytail-wearing man would "scare a dog out of a butcher's shop."
Charlie Newling Refuses To Let Ali Oetjen Meet His Friends Or Family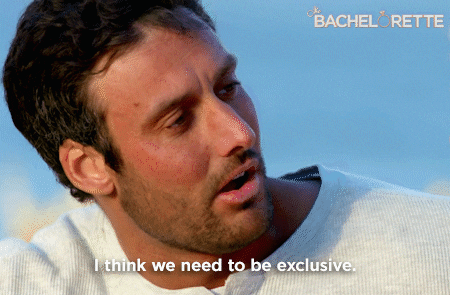 In what made for one of the most bizarre hometown visits -- if you can call it that -- Charlie raised more red flags than a bullfight when he revealed he wouldn't be introducing her to his family since they weren't "exclusive".
"I think we need to be exclusive," Charlie told Ali during a heated conversation. "You're seeing someone else, that's not right. In the real world, you would call it unfaithful, in here it's 'The Bachelorette'."
"I'm not gonna beg for you, Ali," he told her. "I'm not gonna get on my hands and knees and say, 'Please don't go, please don't go'."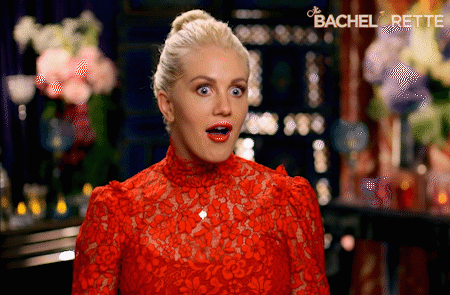 Luckily, Ali wasn't here for any of Charlie's condescending BS and promptly kicked him to the curb, telling him, "OK, leave. Take care. Be OK. Know that I'll be thinking of you. Bye".
Bill Goldsmith Brings Ali To Meet His Ex, Dog Park Amy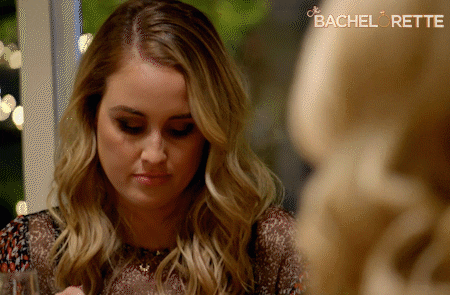 In what has become the most WTF and hilarious (to us, anyway) of all of the hometown visits within the 'Bachelor'/'Bachelorette' franchise, Bill Goldsmith brought Ali Oetjen to his home in Melbourne to meet his friends, which was all well and good -- until Ali discovered that one of his "friends" Amy, who had been death staring her all night, had a bit of history with Bill...
"The people you will meet tonight are two of my best mates Sam and Callum and another girl I've met here at the dog park," Bill said.
Asking Amy about how she met Bill, the bombshell was dropped.
"We hit it off. We have, maybe, for a very very short period of time... Yeah. We dated...a year ago," Amy nonchalantly told Ali, hoping to destroy any chance of them getting together.
Speaking to the camera, Ali said: "I'm just so weirded out right now. Why would Bill invite me here? What the hell is going on?"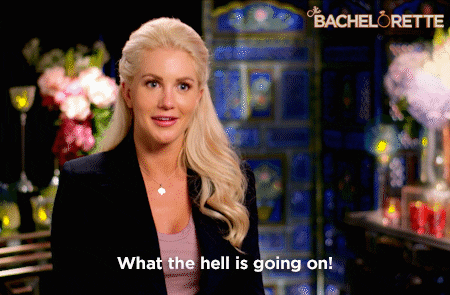 "Seriously, what part of him thought this would be a good idea? I would never, ever bring my possible future husband home to meet someone I used to date."
To make matters worse, when confronted, Bill insisted that he and Dog Park Amy never used to date -- he'd just "been with her" before.
In a hilarious twist, Bill had no idea how badly he bungled the hometown date, telling 10 daily at the time, "I had a great time on my Hometown! It was really nice, I was able to show [Ali] around Melbourne and take her to the dog park I go to every day."
Bless.
'The Bachelor Australia' Airs on Wednesdays And Thursdays At 7.30pm on 10, 10 play and WIN Network.
Image: Network 10