'Abbie Is Such A Player': Queen Mary Dishes All After Exiting 'The Bachelor'
With so much drama on 'The Bachelor' surrounding frontrunner Abbie, Mary didn't hold back when it came to telling us what she truly thinks of her.
After both Mary and Nichole failed to receive a rose during Wednesday's rose ceremony, the number of ladies battling it out for Matt Agnew's heart are dwindling by the week -- and competition is getting fierce.
And by competition, we basically mean Abbie -- who has proved to be a major threat to the rest of the girls when it comes to landing some much-needed one-on-one time with Matt.
READ MORE: The Bachelor's Kristen Says Ditching Social Media 'Was The Best Thing I've Ever Done'
And while Wednesday's episode saw Abbie get vulnerable to both Matt and viewers about her growing romantic feelings for the astrophysicist, others -- most notably Mary and Sogand -- were convinced she had an ulterior motive.
"Oh yeah I don't take anything back about Abbie, she's such a player," Mary told 10 daily.
"I think Abbie is going with the mindset that this is a game and she has to win because she sees Matt as a prize. You're not getting $100,000 out of this, you get a person, a relationship -- and I don't think she has that in mind," she continued.
READ MORE: 'Love Has No Gender': Rachael Spills On Relationship With Vakoo
READ MORE: The Bachelor Australia 2019: Why Everyone Is Loving Mary This Season
The Brazilian beauty went on to tell us that it was the 23-year-old's fiercely competitive nature when it came to forging a connection with Matt that had her questioning her motives.
"I think she likes that competition," Mary said. "It was always like, 'the girls are here, so I'm gonna show how great I am at flirting, I'm gonna bring my A-game and seduce him'," she continued.
"It's clear she vibes with him sexually -- and Matt's a guy, of course guys fall for that! But after some time, if sex is all you have to offer -- and there are people that can offer sex, personality, honesty and loyalty -- then I think she'll fall short there," she said.
Despite her distaste for Abbie's approach to the competition, Mary said she had an amazing experience on 'The Bachelor', and while we didn't see much in the way of her and Matt making a connection, the 31-year-old revealed that they actually had several great conversations.
"I spoke to Matt at every cocktail party," she said. "I think the girls were surprised because I just didn't care. If I signed up for this experience, then I'm gonna do what I have to do."
She continued, "Some of the girls were so worried about how they were gonna be portrayed, but you honestly just get portrayed as you are!"
"If you're a boring person, you're gonna be boring, like Brianna. I'm the funny one, then there's the sexy beast, which is Abbie," she explained, adding, "I know I'm a crazy person, I'm confident in who I am so I'm just going to be myself".
"You just have to own who you are. I think it's a great thing."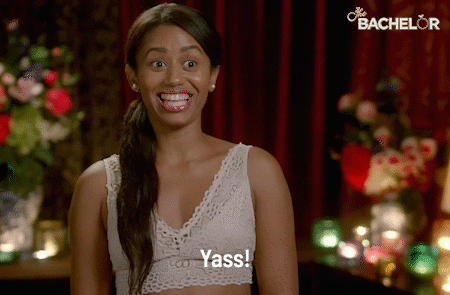 At 7.30pm on 10, 10 play and WIN Network.
Images: Network 10