The Bachelor Australia 2019: It's Time To Go... Cassandra!
As the competition to win Matt Agnew's heart slowly dwindles, our latest contestant to farewell the Bachelor mansion is Cassandra.
After Matt's best friend Kate raised concerns that jewellery designer Cassandra was more focused on expanding her business rather than settling down, the 33-year-old failed to receive a rose during Thursday night's ceremony.
READ MORE: The Bachelor Australia 2019: Nikki's Best Moments
But with Cassandra's self-titled jewellery brand booming, it's no biggie and business as usual for the South Australian local.
"I had a great experience!" Cassandra told 10 daily over the phone about her time on 'The Bachelor'. "It was such a unique thing to go through, you really have to be open to anything," she added.
Asked if she felt she was portrayed as her genuine self during her time on the show, Cass gave a resounding, "Absolutely, 100%".
"I'm a very chilled person and I think everyone can see that," she explained. "People have been so lovely about it, the response has been great. They say I come across as a composed, kind person, so that's great."
READ MORE: The Bachelor Australia 2019: Matt Agnew's Pash Tally
Despite her easygoing nature, she did mention that there was one aspect of the experience that she initially struggled with.
"I've lived alone for seven years, so going into a situation where you're living with 28 girls, it was like being in a sorority!" she laughed, adding, "I don't have sisters, so it was a very different experience for me to be with a bunch of girls 24/7, I'm very used to my own private space."
READ MORE: The Bachelor Australia 2019: Bye, Bye Brianna: 'I Wasn't Invested At All'
Despite being thrust into a house full of women competing for the same man, Cass kept it cool -- and told us she made several close friends along the way.
"Mary is a beautiful girl, Mon is so lovely, Nikki is just such a beautiful soul, and I loved Renee, too," she said. "I did tend to clash with Sogand the most, but I chose to avoid any drama in the house, who can even be bothered?"
When asked about her feelings towards Abbie, however, Cassandra made it quite clear without having to say much at all...
"I don't think about Abbie. That sums up what I think about her."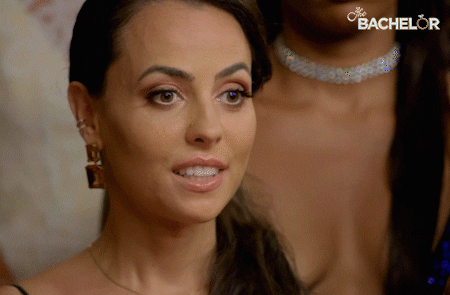 And like several of our other Bachelor girls who have exited the mansion, there are certain girls still in the game that Cassandra believes have what it takes to win Matt's heart.
"I would like Chelsie, Elly or Kristen to win," she said. "They're all great girls. I really hope one of them do!"
At 7.30pm on 10, 10 play and WIN Network.
Images: Network 10