Georgia Love And Shura Taft Launch 'The Reality Bite' Podcast
Promising more than "just another Bach recap," Georgia Love spoke to 10 daily to let us know what to expect about 10's first reality TV podcast.
'Reality Bite' kicks off by taking a deep dive into the world of 'The Bachelor Australia', something former Bachelorette Georgia knows quite a lot about.
"We lift the curtain and delve into what's really going on between the camera rolling," Georgia told 10 daily.
As one of the few people in the country who knows exactly what the Bachelor or Bachelorette goes through day-to-day, Georgia hopes to provide a little behind-the-scenes goss, as well as delving into the show itself, which is where her eagle-eyed co-host comes in handy.
"My insight into the show, mixed with Shura's unrivalled keen eye, gives it a deeper look into the week's episode than you'd get from watching it yourself," Georgia said.
READ MORE: The Bachelor Australia 2019: Why Was Fan Favourite Vakoo Not At The Rose Ceremony?
READ MORE: The Bachelor Australia 2019: The Bachie Girls Dish On Break-Ups And Dealbreakers
A self-confessed 'Bachelor' tragic since season one, Georgia said she was excited to take the conversation happening at water coolers around the country and bring it into the recording studio with Shura.
"He's as much of a tragic as me," she said of her co-host, "He has the most amazing keen eye and picks up on things ~normal~ viewers wouldn't notice.
"He's got a wicked sense of humour and is a hopeless romantic at heart so it makes for a great mix."
Before we listen to the pod we also wanted to find out what Georgia thought of astrophysicist Matt Agnew.
"I'm obsessed with Astro Matt," she said.
"Early call, but I think he might be my favourite Bachelor ever!"
"He just seems so lovely and really in it for the right reason. And, obvs, he's really, really ridiculously good looking."
We can't argue with that. But Georgia also added she's enjoying watching Matt because, two episodes in, she feels like he's going to be pretty unpredictable.
"I still can't really pick what his type is, which makes it really exciting!"
While she's still trying to figure out the Bachie, we also asked Georgia who she thinks is the frontrunner so far.
"I've got a good feeling about Chelsie. The science connection, the cute nervous giggling from both of them. I think they've got good -- wait for it -- chemistry."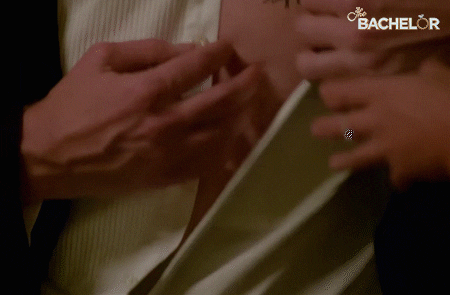 Wouldn't be a chat with Georgia without some solid pun work.
Episodes of 'The Reality Bite' will release on Friday mornings and will be available to listen to on iTunes, Spotify and Acast.
'The Bachelor' airs Wednesdays and Thursdays at 7.30pm, only on 10, 10 Play and WIN Networks.