The Bachelor Australia 2019: Sogand Spills On Getting The First Kiss With Matt
Ladies and gentlemen, we have officially witnessed our first pash of the season!
We may only be two episodes in, but it looks like our hunky astrophysicist Matt Agnew is wasting no time getting to know our gaggle of gorgeous ladies on this season of 'The Bachelor Australia'.
In fact, our Persian princess Sogand got to know the hunky astrophysicist VERY well when she was picked for the first single date of the season -- and later nabbed the very first pash!
READ MORE: The Bachelor Australia 2019: All The Best Tweets From The Season Premiere
Speaking exclusively to 10 daily, Sogand told us she was shocked that she was the first girl to be picked for a single date with Matt.
"I felt so many emotions when I heard my name," she said. "I was surprised, excited, overwhelmed, nervous and at some point, I was even wondering 'why me out of all these amazing girls??'"
READ MORE: So How Much Does An Astrophysicist Actually Earn?
In an epic date of fairytale proportions that put every man in Australia to shame, Matt kicked off his time with the Persian beauty with a scenic helicopter ride, before surprising her with a private musical performance in the middle of the bush (honestly, why is he still single?!).
"Matt had organised the most beautiful date for us," Sogand swooned.
"A lot of thoughts had gone into it, which made it even more special -- from the chopper ride to finding these fancy outfits hanging off a tree, to watching a live orchestra in the middle of the bush, which was absolutely breathtaking, the whole day I was in awe!".
Ummmm, we don't blame her!
READ MORE: The Bachelor Australia 2019: The 7 Most Memorable Introductions, Ranked
Wrapping up their perfect evening, Sogand and Matt concluded their date with the very first kiss of the season, and something Sogand said she was definitely chuffed about.
"I loved being the first girl to kiss Matt!" she told us. "But it also meant it's going to make things even harder for me given I would have to watch other girls go on dates and form connections".
READ MORE: This Is What Matt Agnew Looked Like Before His 'Bachelor' Glow Up
She continued, "As for me, I definitely felt a connection with Matt throughout our date and even more so during our intimate chat on the couch and when he kissed me, it just confirmed that he also felt the same way".
But as we know, when you're on 'The Bachelor' and have a pack of other girls waiting back at the mansion who are just as keen to win Matt's heart, things can get complicated very quickly.
"I was actually really worried that I would be waking everyone up as I returned pretty late but I came home to a room full of screaming women!" she laughed.
"Everyone was over the moon for me, well at least that's what it looked like... I think it was too early in the process for anyone to be jealous."
But with tensions already beginning to rise in the Bachelor mansion with the arrival of the new girls, we're sure it's only a matter of time before the green-eyed monster begins to rear its head in the battle for Matt's heart.
And honestly, we can't wait!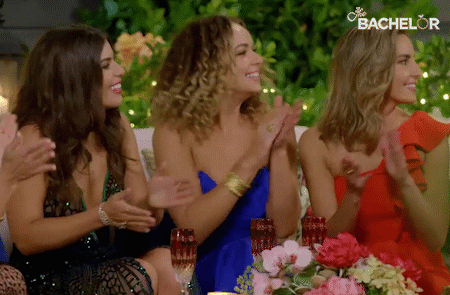 'The Bachelor Australia' premieres on Wednesday, 31 July at 7.30pm on 10 and 10 play.
Images: Network 10