Who Left The Bachelor Australia 2019? Farewell Bachie Girls, We Hardly Knew Ye
We're two episodes into this year's season of 'The Bachelor' and have already bid adieu to the following girls.
They say all's fair in love and war, and unfortunately for our Bachelor, he's had to make the difficult decision to send eight girls home in the first two episodes -- a difficult task considering the sheer volume of beauty, brains and talent among this year's group of gals.
So who left The Bachelor?
Please raise your glass in a toast for the following contestants who got booted from the Bachie mansion without a rose and with the least amount of airtime -- save for Danush, who briefly gave us entertainment with her role in the battle of the Persian princesses.
You're all winners in our hearts!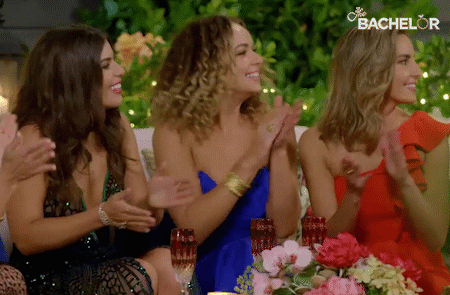 READ MORE: The Bachelor Australia 2019: All The Best Tweets From The Season Premiere
READ MORE: The Bachelor Australia 2019: The 7 Most Memorable Introductions, Ranked
Keely, QLD
Despite heading home in the first episode, Keely has no hard feelings towards Matt, telling 10 daily, "I don't really know him that well, so I guess I wish him all the best and good luck in finding love!"
And while she didn't spend enough time with Matt to make a connection, Keely told us she has no regrets about the experience, saying the friendships made it worth it.
"It was really cool making new friends with all the girls, they were all so awesome," she said.
READ MORE: Sogand Spills On Getting The First Kiss With Matt
Sophie, VIC
Telling us she wouldn't change anything about her experience on the show, she revealed that she believes Elly will be the woman to capture Matt's heart, saying, "Elly got the golden ticket and from what I saw of her she is lovely, sweet, beautiful - they seem like a good match!"
Danush, VIC
Poor Danush! Entering the mansion with the "new girls" in episode two, she quickly fell prey to Sogand's crafty plan to get her away from Matt during the cocktail party so that she could remain as the single 'Persian princess' in the competition.
"It was very short, and I didn't get enough of an opportunity to show who I am," she explained. "My feelings towards Matt are the same as going in there, you know whether you have a connection pretty quickly and I'm glad no time was wasted."
Tara, VIC
Tara only had a brief stint in the Bachie mansion, but seeing as she only met Matt "for about 5 minutes", she admits that she "Doesn't have any feelings" for the astrophysicist.
She does, however, believe that Elly and Matt have a spark that could see her go through to the end.
"She seems to have some sort of connection with him already", she told us.
Georgie, QLD
We do wish Georgie stayed on a bit longer, if only for her random hilarious one-liners. Upon exiting the competition, she told 10 daily, "Obviously Matt's not my favourite guy right now cos he's booted me off! But from what I got to know of him in the short time, he seemed like a nice guy and I genuinely think there is a girl in there that he will hopefully fall in love with".
As for what Georgie hopes to do now that she's back in the real world?
"Go back to normal life, putting my bins out, emptying my dishwasher, watching Netflix on my own, working and being a Mum".
Hannah, VIC
She had one of the most memorable introductions in the form of an iconic 'Love Actually' reference, but it wasn't enough to keep 25-year-old Sophie in the competition.
Despite getting booted early in the game, Hannah said that in the end, she realised Matt wasn't the one for her.
"I missed my family," she revealed. "I got upset when I had to leave but I think that was because I was missing my family, I had given up so much to be there and going home so soon".
She added, "But after an hour of being teary, I realised it just wasn't meant to be".
Tash, NSW
Following her time in the Bachie mansion, Tash wishes nothing but the best for Matt on his journey to find love.
"It's a tough experience to have that many girls around and have to choose the right one over a short space of time so I wish him the best of luck," she told us.
In a hilarious moment we wish we witnessed, Tash revealed that the lowest point for her on the show was the group date during which the "new girls" arrived -- but not for that reason.
"I missed all of my archery shots on the date, and I teach archery!" she laughed.
Sam, VIC
She only met Matt for 10 minutes, but Sam told us she had a great time in the Bachelor mansion either way.
"No regrets! I had a blast and made some good friends," she said. "It was great getting to know the other girls. It gave me hope that he was a nice person because if this is the calibre of women, he must be a pretty decent guy".
As for who she thinks will be the last woman standing?
"At a guess, I would say Chelsie -- she was really nice, down to earth and very welcoming for the new girls".
The Bachelor' airs Wednesdays and Thursdays at 7.30pm, only on 10, 10 Play and WIN Networks.
Images: 10