'90s Kids Rejoice! Disney's 'Recess' Is Getting A Live-Action Reboot
Thirteen years after Disney show 'Recess' originally went off the air, our favourite fourth graders are set to make a return, but this time they're all grown up.
Our favourite former fourth graders TJ, Spinelli, Mikey, and the crew are coming back in live-action form for a short film created by a group of independent filmmakers.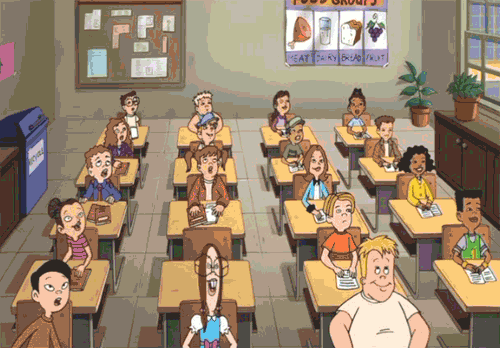 READ MORE: Buffy Scores Reboot Series But Fans Are Deeply Unhappy
Filmmakers Jerome Yoo, Kent Donguines and scriptwriter Zlatina Pacheva are bringing the group back to life, where they are now teenagers "in a high school setting tackling current issues like love, peer pressure, social media, identity, etc."
Among some of the stars of the indie flick -- which isn't believe to be sanctioned by Disney -- includes 'Deadly Class' star Benjamin Wadsworth as TJ, Sean Depner as Mikey, 'The Order' actress Louriza Tronco as Spinelli, Lillian Doucet-Roche as Gretchen, Fritzy-Klevans Destine as Vince and Clive Holloway as Gus.
It'll also bring on Sydney Scotia, Brenna Llewellyn, Kelcey Mawema and 'To All the Boys I've Loved Before' and 'Riverdale' star Emilija Baranac as on of "The Ashleys" as well as Adam DiMarco as playground snitch, Randall.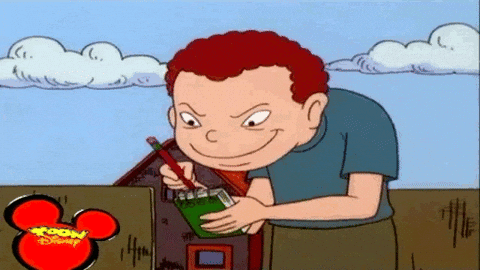 READ MORE: The ALF Reboot Is Dead Because Literally No-One Was Interested
"Picture 10-year-old you sitting in front of the TV, watching TJ, Spinelli, Gretchen, Vince, Mikey, Gus, Randall, the Ashleys and the rest of the colourful cast at 3rd Street Elementary School getting up to their usual hijinks," the description of the project reads.
It continues, "You lay your head to rest that night and dream about being part of this group and then awake 20 years later and think: 'Hey, I wonder what happened to the Recess gang when they went to high school?' Well, YOU'RE WELCOME, because we're here to answer that question for you!"
The short film will be released online this August for free and the filmmakers are currently running a fundraiser on IndieGoGo, with the flick listed as being in post-production.
The original 'Recess' cartoon ran for six seasons from 1997 to 2001, with a feature film called 'Recess: School's Out' released prior to the finale in 2001, as well as three direct-to-video 'Recess' movies released between 2001 and 2003,
We can't wait!
Image: Disney