Riverdale Stars Slams Rumours Of Their Breakup With Epic Post
We didn't see this coming...
Well, friends, as Ja Rule would say, it looks like we were all hustled, scammed, bamboozled, hoodwinked and lead astray by rumours that golden couple Cole Sprouse and Lili Reinhart -- who play Jughead Jones and Betty Cooper in 'Riverdale' -- had split.
READ MORE: 'Riverdale' Costars Cole Sprouse And Lili Reinhart Have Reportedly Split
READ MORE: Cole Sprouse And Brooklyn Beckham Share This Quirky Talent
Following the news that ran rampant across social media earlier this week, both Reinhart and Sprouse have since spoken out after an interview with W Magazine dropped today.
Basically, the published article featured both Lili and Cole from an interview that took place in May, before the whispers of a break-up broke out, however, the writer, David Amsden, said he had "suspicions" that Lili and Cole were headed for a breakup -- exacerbated by the fact that pair had insisted on being interviewed separately.
READ MORE: Riverdale's Lili Reinhart Won't Be Defined By Her Boyfriend
"We're acknowledging that we're in a relationship, but it's a small part of who we are as people. We want our own separate identities," Lili told the publication at the time.
Well, today both Lili and Cole have come down on those breakup rumours like a ton of bricks, with both stars posting pretty epic shutdowns on their Instagram pages.
Posting the magazine cover which featured the pair looking like some sort of incredibly sexy vampires, Lili captioned the post:
"BREAKING: A reliable source has confirmed that none of you know shit."
Meanwhile, Cole followed suit in shutting down the rumours, posting the same image with the caption, "UNPRECEDENTED: Cole Sprouse and Lili Reinhart consume the flesh of 'reliable sources' to fuel their bacchanalian sex cult."
READ MORE: Lili Reinhart Pens Heartbreaking Poem In Memory Of Luke Perry
Look, we have no idea what a bacchanalian sex cult is, but we're just relieved that Bughead lives to see another day, and it seems that fans are, too.
This tweet is unavailable or no longer exists.
This tweet is unavailable or no longer exists.
This tweet is unavailable or no longer exists.
Phew, we're glad that was short-lived.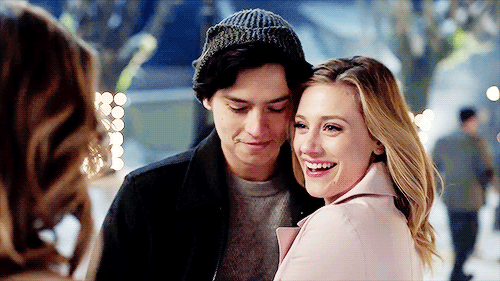 Image: