Stop Everything Because 'Gossip Girl' Is Officially Getting A Reboot
You know you love me, XOXO.
It's the show that had us wishing we were rich enough to run around New York's Upper East Side causing endless drama dressed in designer finest, and now 'Gossip Girl' is officially getting the reboot treatment.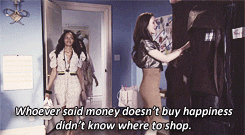 READ MORE: Leighton Meester Says Gossip Girl 'Wasn't The Healthiest Environment'
According to Deadline, the hugely popular teen show will be refreshed in a 10-episode, straight-to-series revival for WarnerMedia's new streaming service HBO Max.
The new show will have a whole new set of characters, acting as a sequel on the OG series, which means that it's not likely we'll see the return of Blake Lively (Serena Van Der Woodsen), Leighton Meester (Blair Waldorf), Penn Badgley (Dan Humphrey), Chace Crawford (Nate Archibald) and Ed Westwick (Chuck Bass) -- though this is not yet confirmed.
READ MORE: Netflix's Blunt Yet Accurate Description Of 'Gossip Girl' Has Everyone Loling
"Eight years after the original website went dark, a new generation of New York private school teens are introduced to the social surveillance of Gossip Girl. The prestige series will address just how much social media—and the landscape of New York itself—has changed in the intervening years."
Joshua Safran, who was the showrunner of the OG series in its later seasons, will executive produce the new version, while series creators Josh Schwartz and Stephanie Savage will also serve as exec producers.
"It's something we've been talking about -- Josh, Stephanie and I -- for a little bit, just in terms of, 'Is this something we want to explore?' We're all so in love with the original and had such an incredible time working on it, and it's such a big part of our lives," Safran told The Hollywood Reporter.
"Then the stars aligned and we had availability to jump, and Warners, obviously, it's something they're very passionate about. It seemed like the best time and also the best way to do it."
'Gossip Girl' ran for six seasons from 2007-2012 on the CW across 121 episodes.
We can't wait to see what a new generation of rebellious rich teens and pervasive social media brings!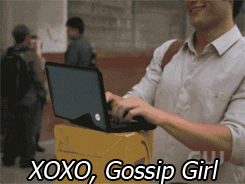 Image: Getty