Here Are The Women Vying For Bachelor Matt's Heart So Far
Could one of these lucky ladies be Matt's forever love?
We're getting closer to kicking off astrophysicist Matt's journey to find love, and already we've had a few sneak peeks at the ladies who will be finding out if love is written in the stars.
Let's meet our bachelorettes so far:
Chelsie, 28, VIC
Chemical engineer Chelsie is looking for a man who is spontaneous but sensible, adventurous and attentive, and loves the outdoors and learning new things as much as she does. Sounds like Chelsie could just get a dog, but nonetheless!
Chelsie has a very special gift for Matt when she first meets him, giving him a temporary tattoo of the chemical structure of oxytocin.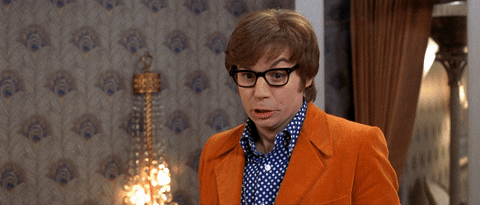 Anyway, thanks to a really quick Google search, oxytocin is apparently the hormone that is a huge player when it comes to social behaviour aka the love hormone.
Chelsie's dream date is something simple. "I'd love to just go to the beach or something," she said. According to the 28-year-old she hasn't been on many dates, "so I don't have much to compare to, but either way it's not hard to please me with the right company."
READ MORE: The Bachelor 2019: 'He Asked Me To Marry Him!'
READ MORE: The Bachelor 2019: Here's The First Sneak Peek Of Our Bachie Matt
READ MORE: 'I'm A Gemini!': Introducing The Ladies Vying For This Year's Bachelor
Abbie, 23, QLD
Abbie decided to apply for 'The Bachelor' after a short-lived romance fizzled. "I had felt a little bit defeated about my love life... so I thought why not do the craziest and most extreme thing possible to find love?"
Abbie's list of dealbreakers includes any sort of discrimination -- be it racism, sexism, homophobia or transphobia -- men who try to control her, or... litterbugs. "It's one of those red flags that shows me who you are if you are if you have such disregard for the environment."
Helena, 25, WA
Originally born in Mauritius, Health Coach Helena moved to Australia when she was nine-years-old. Her perfect partner is someone who is loyal, ambitious, open, loving and will call her out "when I'm being a pain in the butt!"
Helena believes she's still single because she's learned what she doesn't want. "I wouldn't settle for anyone," she added, "I am also very happy within myself, so if it takes a bit more time to meet the one then I'm happy to wait."
Kristen, 25, QLD
Kristen is a China Researcher who loves China, is passionate about young Aussies learning Mandarin and is known to her friends as "The China Girl", which also sounds like her friends... do not know Kristen's name.
Kristen applied for 'The Bachelor' because she wanted to put herself out there, "in hope to be with a man that is ready to build a life of love, passion and adventure and have two little girls". So, nothing too specific.
When asked to describe herself in five words, Kristen said: "Compassionate, confident, ambitious, impatient, terrible-cook (I recently set a pan on fire trying to fry an egg)."
Sogand, 30, NSW
Sogand moved to Australia in 2005 from Tehran, and decided that she's at a point in her life where she is ready to share it with someone.
"It's extremely hard to find someone that is genuine, has the qualities that I'm looking for, is ready to settle and wants me for who I am," she said.
When asked why she thinks she's still single, Sogand said, "I honestly don't know! Maybe because I'm picky, or I don't really go out to clubs or bars to meet people, or don't do online dating, or don't give every guy that comes along a chance... okay, that's a pretty long list."
Vakoo, 23, NSW
Charismatic model Vakoo is ready to find her perfect match. Describing herself in five words, Vakoo said she was "loyal, witty, down to Earth, persistent, reliable" which is actually seven words.
She described her dream date as being taken to a "ball pit that's full of puppies" where she and her date would "spend time with the puppies while getting to know each other and then he feeds me after that".
Someone who obviously knows what she wants, Vakoo also said her relationship dealbreakers include anger issues, poor hygiene, people who lack self-confidence, people who are untrustworthy, people who don't want kids and, of course, if they're not funny.
We can't wait to see who else will be meeting Bachelor Matt in the next few weeks.
10 HQ is excited to finally announce that The Bachelor Australia will premiere on Wednesday, 31 July at 7.30pm.