Cast Of 'Glee' 10 Years On: Where Are They Now?
With Netflix Australia adding 'Glee' to its June release schedule, we take a look at what the McKinley High School students have been up to since their days in New Directions.
From its start in May 2009 to its conclusion in 2015, 'Glee' quickly broke into the realm of popular culture, taking on chart-topping musical numbers while simultaneously stirring up a whole lot of teenage drama.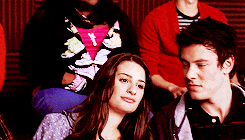 It also catapulted Matthew Morrison, Lea Michele, Cory Monteith, Amber Riley, Dianna Agron, Chris Colfer, Naya Rivera and more into the spotlight, with some of these stars moving on onto big blockbuster projects, while others weren't so lucky.
Check out what the stars of the Emmy-award winning series are up to since their glee club days, and if you're feeling nostalgic you can watch every episode of the show on Netflix.
READ MORE: 'Glee' Star Arrested And Charged With DUI After Car Crash
READ MORE: Gwyneth Paltrow And Brad Falchuk Just Got Married
Matthew Morrison (Will Schuester)
After 'Glee' ended, Morrison headed back to his Broadway roots, starring as J.M. Barrie in a production of 'Finding Neverland' from 2015 to 2016. He also had various roles on 'Younger,' 'The Good Wife,' and 'Grey's Anatomy.'
After he and wife Renee Puente welcomed their first bub, Revel James Makai, in 2017, Morrison founded a company called Sherpapa, which sells apparel for new dads.
Jane Lynch (Sue Sylvester)
Lynch went on to host NBC's Emmy-winning game show called 'Hollywood Game Night', as well as guest star on shows like 'Criminal Minds', 'The Good Wife' and 'The Marvelous Mrs. Maisel', and in 2016 she released a holiday album called 'Swingin' Little Christmas'.
She also went on to voice to characters in a bunch of animated series, such as 'The Stinky & Dirty Show', 'Goldie and Bear', 'Dallas & Robo' and 'The Simpsons'.
Lea Michele (Rachel Berry)
Following her role as perfectionist Rachel Berry on the series, Lea Michele starred on 'Scream Queens', wrote a New York Times best-selling memoir, and most recently, she tired the knot with her longtime beau, Zandy Reich.
Cory Monteith (Finn Hudson)
While most of 'Glee's cast went on to have great careers, Cory Monteith's story was one that ended in tragedy. Suffering from substance abuse issues for most of his life, the star managed to get sober for a period, and he even formed an IRL relationship with his on-screen girlfriend, Lea Michele.
Unfortunately, in July 2013, at age 31, Cory was found dead in a Vancouver hotel room of an accidental drug overdose from alcohol and heroin. His death was referenced in 'Glee's later seasons with the death of his character, Finn Hudson.
Amber Riley (Mercedes Jones)
After playing the role of Mercedes, Amber traded the microphone for the dancefloor on 'Dancing With The Stars', where she won the Mirrorball trophy for season 17. She also appeared in the TV musical 'The Wiz' in 2015 and launched a plus-size online clothing boutique called Rileyland Fashions with her sister.
Dianna Agron (Quinn Fabray)
Since her 'Glee' days, Dianna has been busy with various projects to do with video production, as well as her humanitarian efforts. In 2015, she became engaged to Winston Marshall from Mumford & Sons, with the pair tying the knot in October 2016 in Morocco.
Heather Morris (Brittany Pierce)
Morris also went on to star in 'Dancing With The Stars' in season 24, and also appeared in the Netflix series 'GLOW' and on the Disney Channel series 'Raven's Home'. She also got married to Taylor Hubbel, and they have two young sons, Elijah and Owen.
Naya Rivera (Santana Lopez)
While she's gone on to star in 'Devious Maids' and 'Step Up: High Water', it's Naya's personal life that has received the most attention since her time on 'Glee'.
After becoming engaged to rapper Big Sean in 2013, the pair ended their relationship in 2014. She then began dating her close friend, Ryan Dorsey, and married him on the date she was supposed to tie the knot with Big Sean. They had a son in September 2015, however, they divorced in 2018 after an altercation that resulted in the actress being arrested and charged with misdemeanour domestic battery. The charges were later dropped.
Chris Colfer (Kurt Hummel)
Following the series that put him in the spotlight, Colfer starred in 'Hot in Cleveland', but later pursued his love of books, penning five volumes for his Land of Stories series for children. He also had a starring role in the UK comedy 'Absolutely Fabulous: The Movie'.
Mark Salling (Noah "Puck" Puckerman)
He dated co-star Naya Rivera for several years throughout the filming of 'Glee', however in 2015, Mark Salling's life took a shocking turn when he was arrested in 2015 for possession of child pornography.
He plead guilty in October 2017 and was set to face four to seven years in prison for possession of 50,000 child abuse images and videos, however, in January 2018, before he was to be sentenced, Salling was found dead in an apparent suicide near his LA home.
Kevin McHale (Artie Abrams)
While he appeared in the TV series 'Virtually Famous' after the conclusion of 'Glee', McHale has mostly remained out of the spotlight, except for in 2018 when he publicly came out as gay. He has been in a happy relationship with actor Austin P. McKenzie since 2016.
Darren Criss (Blaine Anderson)
After his role as fan favourite Blaine, Criss famously landed the role of killer Andrew Cunanan in 'The Assassination of Gianni Versace: American Crime Story', which was also headed by 'Glee' creator Ryan Murphy. He also released an EP with his band Computer Games.
Jenna Ushkowitz (Tina Cohen-Chang)
Since 'Glee', Tina has worked on several projects, including executive producing the documentary 'Twinsters,' which follows identical twins that were separated at birth (it's currently streaming on Netflix) as well as having a cameo appearance in Katy Perry's music video for 'Swish Swish'.
She also returned to theatre, appearing in Pittsburgh production of 'The Wedding Singer' as well as playing Dawn in a Broadway production of 'Waitress'. On top of that, she also co-wrote a book released in 2013 titled 'Choosing Glee: 10 Rules to Finding Inspiration, Happiness, and the Real You.'
Chord Overstreet (Sam Evans)
After his stint as transfer student Sam Evans, Chord made headlines for his relationship with actress Emma Watson. He has since focused on his music, and in as the first artist to be signed to Safehouse Records -- a label founded by Demi Lovato, Nick Jonas and Phil McIntyre.
Image: Getty