Logies 2019: Everything You Need To Know About Who To Vote For
A totally non-biased rundown of who you should vote for in the 2019 TV Week Logie Awards.
It's Australian TV's night of nights this Sunday and you know what that means: it's time to exercise your democratic right (or like, whatever) and vote for your favourite celebs and shows in 11 categories.
Yep, you have the power to not only pick who wins the coveted Gold Logie this year, but you can also have your say on a handful of other categories.
And when you're ready, you can vote HERE.
Voting closes at the end of the Logies red carpet on Sunday, June 30 at around 7.30PM so you still have time to make your vote count.
We thought we'd help you out by rounding up the Most Popular categories and giving you some suggestions for who you could totally vote for in an absolutely unbiased and totally random way.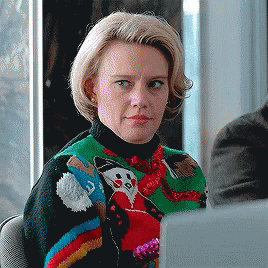 TV Week Gold Logie - Most Popular Personality on Australian TV
This is one stacked category with seven incredible and deserving nominees from across the industry.
Amanda Keller
Amanda has been an absolute queen of the screen this year. While she still rules 'The Living Room', she also took up the hosting gig of 'Dancing with the Stars' for its debut this year. And when co-host (and last year's Gold Logie winner) Grant Denyer was out of action due to injury, Amanda still managed to keep things together with her hysterical wit.
READ MORE: 'I Deserve A Gold Logie And A Nappy Commercial': Amanda Keller Nominated For Gold
Eve Morey
Eve starred as Sonya Rebecchi for a decade and, yes, we did say starred in the past tense. Earlier this year Sonya was diagnosed with ovarian cancer with the character eventually dying in March.
READ MORE: Eve Morey Nominated For Gold Logie Following An Emotional End To 10 Years On 'Neighbours'
It was a hugely emotional moment, and Eve's performance was incredible -- a massive, touching moment to round out 10 years of 'Neighbours'.
Waleed Aly
Waleed has been at the helm of 'The Project' for years, and in 2016 won the Gold Logie where he delivered an incredible acceptance speech. Now he's nominated again, after a year jam-packed with newsworthy interviews, showstopping stories and heartfelt admissions, it could be Waleed's time once again up on that stage.
READ MORE: Waleed Aly Nominated For Gold Logie
Most Popular Actor and Most Popular Actress
Ryan Moloney and Eve Morey (Neighbours)
What time is it? It's Toadie's time. Yep, while Eve Morey is up for the Gold she's also nominated alongside her on-screen hubby Ryan Moloney who has played Jarrod "Toadie" Rebecchi for more than two decades!
READ MORE: Justice For Toadie! Neighbours' Ryan Moloney Scores First Ever Logie Nomination
Most Popular Presenter
Amanda Keller (The Living Room / Dancing with the Stars)
Honestly, did you not see Amanda running up and down the stairs to the 'DWTS' skybox each night in those incredible gowns?
Carrie Bickmore (The Project)
Give Carrie something else to celebrate -- after taking some time off following the birth of her daughter, Adelaide, Carrie will be returning to 'The Project' desk in just a few weeks. Before that, you can vote for her as Most Popular Presenter, and give Adelaide a shiny new Logie-shaped rattle.
Julia Morris (Blind Date / I'm A Celebrity... Get Me Out Of here / Chris & Julia's Sunday Night Takeaway)
The good Lady Julia Morris has been working HARD over the last few months. Not only was she back in le Jungle alongside her trusty "Doctor" Chris Brown, but she also hosted 'Blind Date' and 'Chris & Julia's Sunday Night Takeaway'. The hysterically funny, always charming and infectiously loving Julia is also up for Most Popular Presenter and perhaps you should throw your vote her way. Just saying!
Waleed Aly (The Project)
Waleed and Amanda may be in fierce competition for Gold, but they're also both nominated for Most Popular Presenter, and it's very clear to see why.
GRAHAM KENNEDY AWARD FOR MOST POPULAR NEW TALENT
Bonnie Anderson (Neighbours)
She may not have been a Ramsay Street resident for long, but Bonnie Anderson's character Beatrix Nilsson has already made a big impression. Along with Ryan, Eve and the show itself, Bonnie picked up a nomination for Most Popular New Talent.
READ MORE: 'I Can't Wait To Tell My Mum': Bonnie Anderson Up For First Logie Award
Most Popular Drama Program
Neighbours
Eve, Ryan and Bonnie may have been nominated in their categories this year, but the entire Ramsay Street crew should be patting themselves on the back because this year they're also up for Most Popular Drama Program. The series has had a huge year, with some incredible special guests, stories and even their very first appearance at Sydney Mardi Gras parade. Next stop? The Logies stage.
Most Popular Entertainment Program
Dancing with the Stars
It was a show full of laughs, tears and pirouettes. And that was just us at home on the way to get a snack. The first season of 'Dancing with the Stars' scored a massive 10 from us, and if you agree that seeing the likes of Courtney Act, Jimmy Rees and winner Samuel Johnson tango it out on the dancefloor, you can vote for 'DWTS' as Most Popular Entertainment Program this year!
Gogglebox Australia
Everyone's favourite show where you watch people watch TV is nominated once again. The series has won three Logies in the past, Best Factual Program in 2016 and 2017 and Outstanding Entertainment Program in 2018. Sounds like we don't want to break that winning streak.
Most Popular Comedy Program
This tweet is unavailable or no longer exists.
We've got three big shows in the Most Popular Comedy Program category -- 'Hughesy, We Have A Problem', 'Russell Coight's All Aussie Adventures' and, of course, the winner of Most Popular Comedy Program last year 'Have You Been Paying Attention?'.
Most Popular Reality Program
Another category absolutely stacked with great shows, the Most Popular Reality Program nominees include 'Australian Survivor: Champions Vs Contenders', 'I'm A Celebrity... Get Me Out Of Here' and 'MasterChef Australia'. It's basically a battle of champions in this category.
Most Popular Lifestyle Program
Overall, 'The Living Room' has received a whopping 15 Logie nominations, and in that time they've won Best Lifestyle Program for the last four years in a row. We're not saying it would be ridiculously unlucky to break that streak now, but... maybe keep a good thing going.
Most Popular Panel or Current Affairs Program
The Project
Speaking of winning streaks, 'The Project' has a long history of Logies wins. With eight Logies under the show's belt already and 31 nominations across the show, presenters and panellists, it's no wonder the team keeps delivering. So why not throw the entire gang a vote for the Most Popular Panel or Current Affairs Program?
And remember, if you're looking to vote head HERE. Voting closes at 7.30pm Sunday, June 30 after the red carpet wraps up, so make sure to get your votes in ASAP!
Featured image: Network 10.