'The Good Place' Will End With Season 4 And We're Not Forking Coping
The surprise announcement has shocked fans, but many are quietly pleased with the showrunner's decision.
During a For Your Consideration event on Friday, 'The Good Place' creator Michael Schur announced the decision that the show's upcoming fourth series would be its last season.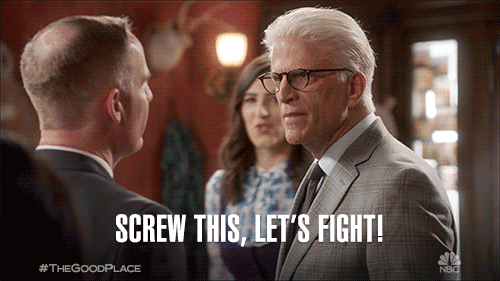 Following the event, Schur released a statement on social media confirming the news, adding why the difficult decision had been made.
"After 'The Good Place' was picked up for season two, the writing staff and I began to map out, as best we could, the trajectory of the show," the statement read.
"I began to feel like four seasons -- just over 50 episodes -- was the right lifespan," he continued, adding that at times the team were tempted to push beyond that limit and continue the show.
The series has only risen in popularity since its first season, which follows Eleanor (Kristen Bell), Chidi (William Jackson Harper), Tahani (Jameela Jamil), Jason (Manny Jacinto), Michael (Ted Danson) and Janet (D'Arcy Carden) as they navigate life after death.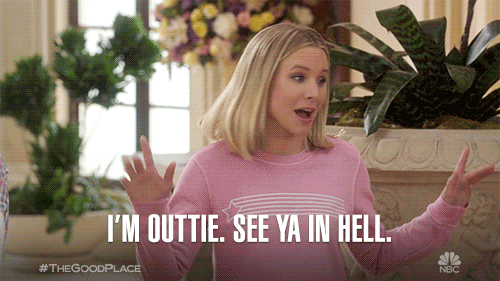 READ MORE: The Real Story Behind The Crap Aussie Accents On 'The Good Place'
READ MORE: Kristen Bell Was Told How 'The Good Place' Ends But Forgot
The show has had several twists -- including a brief location change to Australia where the world was introduced to maybe the worst Australian accents ever to grace the small screen.
But throughout the series fans have stuck by, with its signature twists and cliffhanger endings, as well as the sharp conversations about Philosophy 101.
While almost everyone across the world is forking devastated by the news, a lot of fans are also commending Schur and his team on wanting to go out on a high -- rather than dragging the series along until it's eventually cancelled.
This tweet is unavailable or no longer exists.
This tweet is unavailable or no longer exists.
This tweet is unavailable or no longer exists.
This tweet is unavailable or no longer exists.
All three seasons of 'The Good Place' are currently available to stream on Netflix, with new episodes set to fall onto the platform when they air in the US later this year.
Schur has written and directed for TV comedies like 'Parks and Recreation', 'Brooklyn Nine-Nine' and wrote the 'Nosedive' episode of 'Black Mirror', so the good news is that back in March it was announced he had signed a multi-year deal with Universal TV.
Featured image: NBC.