'Five Bedrooms' Recap Episode 2: Out Of The Frying Pan, Onto The Chandelier
Welcome to the first official 'Five Bedrooms' housemate ranking.
Consider it a tenant ledger but for life, where we look at the winners and losers* (*different network, pls don't sue) of the week.
After last week's major decision to enter the property market in the first place, we assumed everyone was on the same page that no one was a winner that week.
Episode two, "20 Guests", begins to see our reluctant housemates settling into their new place, welcome Heather into the fold and throw their first house party. Here's how everyone fared this week.
READ MORE: Meet The Housemates Of 'Five Bedrooms'
Heather - 1
Here's the thing: if we didn't put Heather at number 1, she would probably shout at us. But really, is there ever a situation where Heather wouldn't be at the top of the roster? Heather has a command of sass that we can only dream of. You know that thing where you think of the perfect comeback in the shower six weeks after the conversation took place? Heather is able to do that in real-time.
Heather was our guide this week, as we saw her finally make the move from living with Col and the boys into the sharehouse. It wasn't easy -- but she also gave us a great new coping mechanism: valium and wine! (Editor's note: we do not condone using valium and wine as a coping mechanism.)
Deciding to do something for herself for once, Heather breaks free of being ignored, underappreciated and used as an in-house remote locator, and moves into a place with terrible indoor plumbing. Swings and roundabouts!
READ MORE: Doris Younane's Unconventional 'Five Bedrooms' Audition Technique
Ben - 2
One time I saw a heterosexual man wearing elasticated faux-denim pants (with zips on the ankles so they could flare out confidently) walk up to a bar, order a beer and look out into the world without any worries whatsoever. I think that's what it must be like to be a heterosexual man. Unflappable. This is Ben's world and we're all just living in it.
Full points to him though as this week featured Ben being the supportive housemate to both Heather and Ainsley, while also managing to invite the neighbours to a swingers party. Keeping an eye on Heather as she attempted to escape the house and give up on her plans of teaching Col a lesson, Ben was an absolute trooper. And when the party began to fail? Ben brought out the big guns of Sia. Well played, Ben. Well played.
Harry - 3
Still a handsome, successful doctor, Harry is also struggling to deal with telling his mum the truth about his sexuality. The good news is that now she knows he and Liz aren't sleeping together (and boy was mum thrilled about that! Maybe too thrilled…)
Also f**k you, Barb. Make an appointment or go home.
Ainsley - 4
Recognising so much of myself in Ainsley (who of us HASN'T been in a long-term one-sided relationship with Hugh Sheridan?) it's difficult for me to not want to see her on top of the list. But she really does go through it this ep.
Struggling through a house party with most of her housemates MIA, Ains also has to deal with the fallout of kicking Lachlan out of the house. Luckily she and Heather have the perfect symbiotic relationship where Heather gives Ainsley the strength she needs and Ainsley reminds Heather to -- you know -- stop running home when one of her sons is too stoned to remember to turn the sprinklers off.
We did have to bump Ains down the list though because she went from an unhealthy one-sided infatuation with Lachlan… directly into a one-sided infatuation with Ben. Unfortunately, we had to deduct a point for forgetting the first rule of fight club: don't have sex with your housemates.
Liz - 5
Okay, this is super hypocritical because spending an entire house party just gossiping with Kumud Merani honestly sounds like a dream come true BUT Liz really isn't embracing the spirit of the house just yet.
Lachlan - 0
That's all we need to say about that.
Honourable mentions:
Manuj
Sorry, but she catered an entire party just because she loves her son. Also, I would honestly love Manuj to text me random women who she thinks I should marry -- YES it would be awkward to text back that they're "not really my type hon xx" but I'd still love the attention.
Sia
Honestly, if you didn't watch the "Chandelier" scene with a huge, dumb smile on your face you might be a robot. Or your wig was covering your eyes. That's the only acceptable excuse.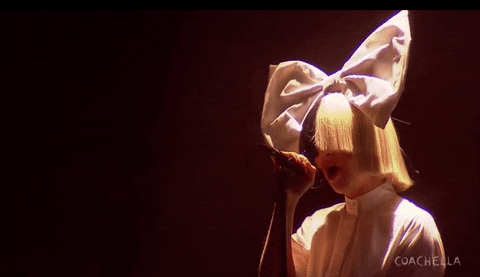 Dishonourable Mentions:
Col
"You don't like people, Heather" may just be my new Tinder bio but we also have to give Col credit where credit's due: we'd probably try to guilt Heather back to living with us too if she tried to move out.
Still! Col needs to learn his lesson and appreciate the incredible woman he was living with for all those years and stop acting like the victim!
Edwina
You don't stand in front of The Fridge and not get something out of it, Eddy.
Five Bedrooms airs 8.40 on Wednesdays on Network 10 and WIN.