Bachelor In Paradise 2019: Puppet-master Daniel Maguire Is Back And Ready To Pull Some Strings
He's the man we love to hate, and Daniel Maguire knows exactly his role when it comes to 'Paradise'.
Last season Daniel arrived in Paradise like a hurricane, stirring up trouble and ruffling feathers.
Well, Daniel's heading back into Paradise and he's not shy about why he decided to make his return.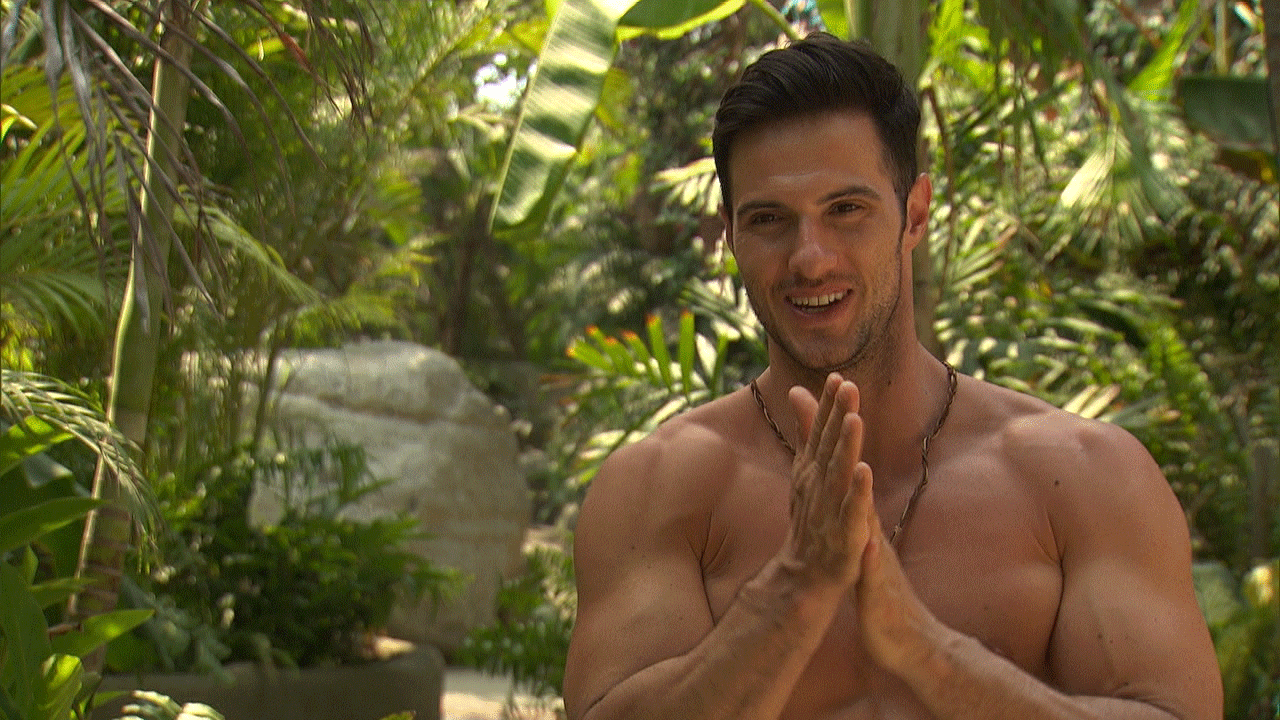 "It's the same reason I go on all the shows. I'm invited, and if you invite me I'll say yes, and it's a paid vacation -- I'm not going to say no," he told 10 daily via phone. "And it's fun! I have a good time and I get to go to Fiji!"
READ MORE: Bachelor In Paradise 2019: A Special Sunday Episode Is Coming
READ MORE: Bachelor In Paradise 2019: Jules Posts Throwback Pics Serving In Afghanistan
On top of all that, Daniel is well aware of how people perceive him when he walks through the gates of Paradise. "I would never have done seven seasons of these shows if I cared what people thought," he said.
When we asked if he planned to watch back the episodes he laughed.
"I don't watch reality TV," he said, "to be honest I don't really care... I'll watch my episodes but that's it, just to see how it plays."
"I've got things to do in my life, reality TV isn't something I have time for," he said before likening it to a drug dealer who doesn't use their own products.
Gearing up for his second season of Aussie Paradise, Daniel said he was hoping things would go better than last season, saying his arrival last year fired up a lot of the guys, and that he approached his second chance a little differently.
"I think I got caught up too much, I had done five shows [before last year's Paradise] and it worked out well so I got caught up saying and behaving any way I want, playing it up to get a reaction.
READ MORE: Bachelor In Paradise 2019: Star-Crossed Lovers? An Astrological Deep Dive Into The Connections In Paradise
"It worked, but what I learned from the Australian one is you gotta be careful what you say because it might not look as funny as you thought."
"This time around I tried not to act up too much."
We told him we assumed he was heading into Paradise to stir up some trouble, "You wanna make a bet on it?" he asked us. (We did not want to make a bet on it.)
Having such a presence on shows across the Bachelor franchise, Daniel said it can occasionally be difficult when dating off the TV.
"When people don't have a preconceived notion of you, it's always better. Otherwise, people want to date you because they want to be on TV or they don't want to because of your edit."
We're just hoping this time around Daniel finds a spark and gets to last a little longer in Paradise. If only for all the drama.
Bachelor in Paradise airs Sunday, Tuesday, Wednesday and Thursday, only on 10 and WIN Networks. Miss an episode? Catch up on 10 Play or 10 All Access!
Featured image: Network 10.