The 'Always Sunny' Cameo You Missed In The 'Game of Thrones' Premiere
Rob McElhenney -- aka Mac in 'It's Always Sunny In Philadelphia -- made a one-second cameo in the season's premiere before being killed off.
We're used to seeing him concocting schemes with Frank, Dennis, Charlie and Dee at Paddy's Bar on It's Always Sunny In Philadelphia, but on Sunday some eagle-eyed fans noticed that Rob McElhenney (aka Mac) made a blink-and-you'll-miss-it cameo during the first episode of Game of Thrones' eighth and final season.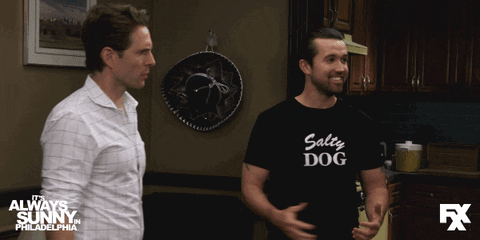 This tweet is unavailable or no longer exists.
This tweet is unavailable or no longer exists.
This tweet is unavailable or no longer exists.
READ MORE: So Is Dennis Returning To Always Sunny Or Nah?
Both McElhenney and Silicon Valley's Martin Starr appeared during the scene in which Theon Greyjoy (Alfie Allen) tried to rescue his sister Yara (Gemma Whelan), playing the role of soldiers in the Golden Company.
Both actors get brutally murdered by flying arrows, with McElhenney sustaining one straight to the eye.
After viewers questioned whether it was actually Rob in the split-second scene, the actor confirmed it himself via Instagram.
"Don't blink. #gameofthrones," he captioned the snap. He also set the location as the 'Seven Kingdoms of Westeros'.
READ MORE: The New Season Of It's Always Sunny Looks Wilder Than Ever
While the star's cameo in the series seems random, Game of Thrones showrunners David Benioff and D.B. Weiss are actually friends with the star, and even wrote an episode of Always Sunny back in 2013 called 'Flowers for Charlie.' They also played 'Bored Lifeguard #1 and #2' in 2017 episode 'The Gang Goes to a Water Park.'
In a BTS vid of the scene in which McElhenney is being interviewed, he said, "They gouged my eye out! They gouged my f**king eye out! They can put it back in, right?"
Now if we could only get Danny DeVito a role as an evil troll then we could die happy.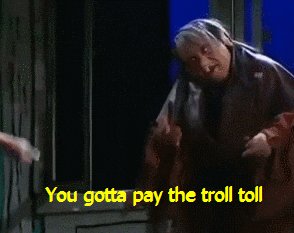 Image: Getty