Bachelor In Paradise 2019: Get Ready For Richie Vs Alex - 'I Had To Block You Out Of My Life'
Prepare for reality TV's biggest showdown between exes Richie Strahan and Alex Nation on tonight's ep of 'Bachelor In Paradise'!
Yep, it's the moment we've all been waiting for! The airing of the dirty laundry between former Bachie lovebirds Richie and Alex.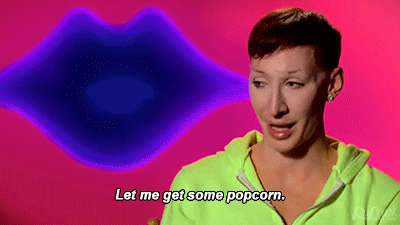 After former Bachelor Richie arrived in Paradise, he was quick to tell our main man Osher that the pair had broken up under "brutal" circumstances, explaining, "I don't know if Australia is ready for the grubby details surrounding it."
Oh Richie, don't sell yourself short, darl. We want ALL. THE. GRUBBY. DEETS. In fact, the grubbier the better, we say.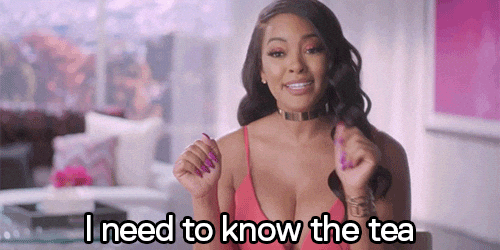 READ MORE: Bachelor In Paradise 2019: Ivan And Tenille Are Heading To Fiji
In tonight's episode of Bachelor In Paradise, it looks like we'll finally get some of said tea on the entire breakup sitch -- and sis, it's scorching.
In a clip aired on Studio 10 this morn, the former flames sat down to chat for the first time since the split -- since they're both in Paradise and avoiding each other on a small island could get awkward for everyone involved.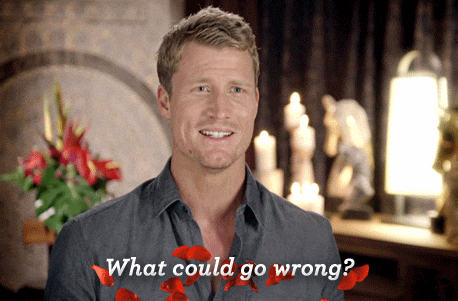 "How do you feel about seeing me, are you nervous?" Alex asks her ex, who responds, "I'm not nervous. It's a weird situation, you go on a show like this again to go down some pathway to hope you can meet someone..."
Alex then explains, "Well I'm glad I met you, Rich. Like I was very glad I met you."
Expecting some sort of reciprocation, Alex waits for a reply. But all she gets From Richie is an awkward silence, probably as he wonders what runner-up Nikki Gorgan is up to right now, who knows?
READ MORE: Bachelor In Paradise 2019: Brooke Blurton Is Ready To Find Love On Her Terms
"We haven't spoken, I stopped answering your calls and I stopped talking to you," Alex continues telling Richie, who at this point is somehow staring both blanky and menacingly at his ex.
BUT THEN HE SPEAKS.
"I don't think that's how that happened. I think the last text you sent me was asking how I was going, and me not replying because I had to block you out of my life," Richie hits back.
"MMMMMM no," Alex responds, and then things begin to get HEATED, hunnies. Their casual conversation quickly escalates, with both Richie and Alex yelling over one another in what we're told is the longest unedited scene in Australian reality TV... ever!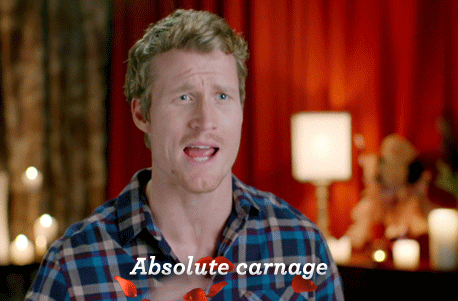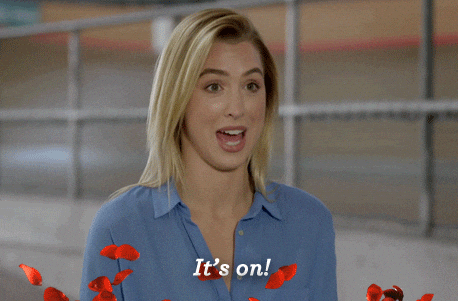 Juicy stuff, my friends, and it's only going to get better.
Catch the explosive showdown between Richie and Alex tonight on Bachelor In Paradise -- trust us, you don't wanna miss it.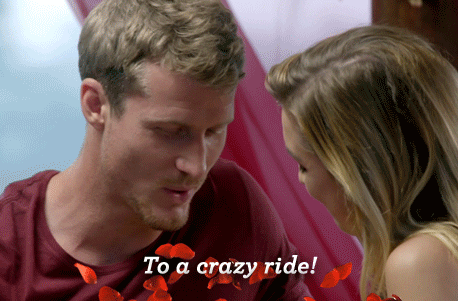 Bachelor in Paradise airs Tuesdays, Wednesdays and Thursdays, only on 10 and WIN Networks. Miss an episode? Catch up on 10 Play or 10 All Access!