Disaster Morning Show Makeover Prank Leaves Host In Tears
While April Fools Day is one of the worst of the year, we have to admit... this prank was pretty brilliant.
On the UK morning show This Morning, hosts Holly Willoughby and Phillip Schofield decided to do some good and give a makeover to a loyal viewer.
Bringing in their "glam squad", the goal was to transform a 46-year-old shop assistant ahead of her 25th wedding anniversary AND a school reunion.
"I'm very excited, this is the first time I think I've ever had such a special occasion to get dressed up for, so thank you," Carol said to the glam squad, Phillip and Holly ahead of seeing the final reveal of her new look.
But once the whole look was revealed to Carol... things did not go as planned. "Can we stop filming?" An obviously distressed Carol asked as the panel of experts and co-hosts swarmed to make her feel better.
READ MORE: I'm A Celebrity 2019: Natasha Exelby Reveals What Happened After Viral On-Air Blooper
READ MORE: TV Reporter Caught Greasing His Hair With Spit During Live Interview
"I think sometimes, when you have a big makeover like this, people push you out of your comfort zone and sometimes it all happens a bit quickly and it's all a bit too much," a flustered Holly told the crying woman.
But the surprises didn't end there, as Phillip told Carol and her husband Pete -- who by the way thought she looked just lovely -- that they were heading to a lovely lunch in London.
As the couple walked to a car to be whisked away to their special lunch things, once again, didn't go exactly to plan.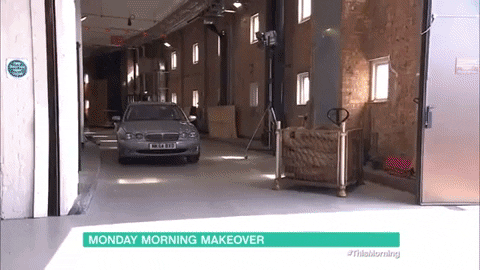 While Holly frantically attempted to throw to a commercial, her co-host turned to her to reveal... the whole thing had been a set-up.
Tearing up -- perhaps from the make-over or just from the stress of trying to keep it all together -- Holly couldn't help but almost swear as it was revealed Carol and Pete were both actors.
"Oh my God, I was panicking so much," she said showing her shaking hands, "Oh my God you -- I can't swear but I really want to!"
Apparently, the This Morning crew made sure the makeover segment didn't hit past noon, as famously it's the tradition that April Fools pranks can't happen after 12 pm.
Check out the whole, incredible trainwreck of a makeover and Holly's reaction here.
Featured image: ITV via YouTube.