Gogglebox Is On The Lookout For New Armchair Critics
Does your household have what it takes to critique the best (and worst) of Australian TV?
Because Gogglebox has put a call out for two brand new families (or housemates, friends, acquaintances) to join the hilarious existing cast!
And in exciting news for potential participants (and viewers), it'll be the first time that Queenslanders will be able to apply to be on the show.
At the moment, the Gogglebox regulars are a 60/40 split of Sydneysiders and Melbournites, so it's about time we heard from the Sunshine state in time for the show's tenth season.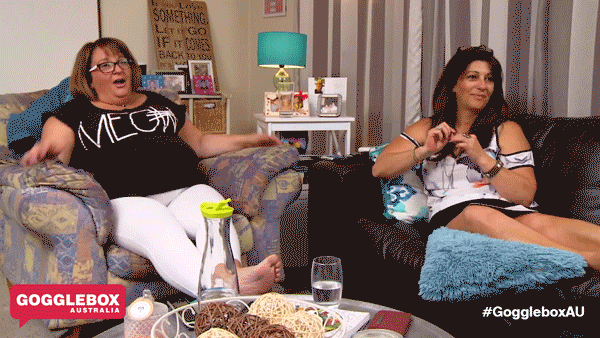 "We're very excited to find Queensland personalities to put in the mix," said the show's executive producer, David McDonald.
"When Gogglebox first started we were restricted in what we could accommodate with the fast turnaround of the show. Now in our fifth year of production, it's time to expand, so it was decided (very wisely) to go north and capture the unique voice of the Queensland territory."
READ MORE: Meet The Hilarious Siblings Set To Join The Gogglebox Cast
READ MORE: How Gogglebox Stars Angie And Yvie Celebrate National Dog Day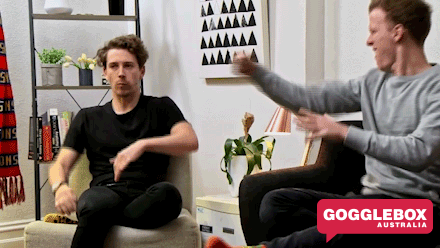 Season 9 of Gogglebox is currently underway, with new favourites Tim and Leanne, besties Anastasia and Faye, married couple Lee and Keith, mates Adam and Symon, the Delpechitra family, art dealers Mick and Di, the Dalton family, the Silbery family and Matty, Sarah Marie and Jad all busily giving us their hot takes on Oz TV shows.
You can head over to the Gogglebox casting site if you live in either Brisbane, the Gold Coast, Sydney or Melbourne and enjoy watching *a lot* of television.
Gogglebox Australia airs Thursdays at 8:30pm on 10 And WIN Network.
Main Image: Endemol Shine Australia