Bachelor In Paradise 2019: Richie Strahan And Alex Nation's Fiery Clash
For the first time in 'Paradise' history an ex-Bachelor is taking part... and so is his ex.
Don't let the Paradise name fool you -- for some of our returning faves, this won't be all about sipping cocktails by the pool. Though... we imagine there'll still be a lot of that.
For the first time since their break-up, Richie Strahan and Alex Nation will be reuniting... in front of the whole country.
Seriously, these two haven't seen each other since they broke up IRL. Imagine how awkward it is when you see your ex out in public -- now multiply that by 800, and that's probably what these two are dealing with.
Before heading into Paradise, Richie said he was looking forward to "having a good time in a chilled environment".
What a rollercoaster this will be.
READ MORE: Megan Marx And Jake Ellis Are Getting Roasted For Mocking Matty J And Laura's Pregnancy News
READ MORE: Bachelor In Paradise Star Deletes Instagram After Engagement Stunt Backfires
Rich also said he wasn't going into Paradise looking for anything in particular, but rather "looking forward to having fun and seeing what happens".
As for whether he thought he'd be having any clashes during his time on the series, our fave rope access technician said: "I'm pretty chilled", calling any future showdowns "unlikely".
Mmm, unlikely.
Allow us to indulge in a brief history lesson.
Let's take you all the way back to the very first season of The Bachelorette. In case you've forgotten, that's where Sam Frost -- and Australia -- met Richie Strahan. While Richie made it to the final three of Sam's season, he didn't make it all the way, which left him as the perfect pick for his very own season of The Bachelor.
Season 4 of The Bachelor saw Richie in the driver's seat, which is where he first met Alex Nation, who won him over almost instantly! In the very first episode, Richie gave Alex the white rose, which gave her the ability to take him away to a special area during cocktail parties whenever she wanted.
The pair obviously hit it off-- and took one unforgettable chocolate bath -- leaving the show at the end hand-in-hand.
Within months, the relationship sadly came to a close. Citing the difficulties of long distance with Richie's job in Perth and Alex's life in Melbourne, Rich also told New Idea "the brightest spark can fizzle fast".
Alex also told news.com.au the pair had "internal as well as external pressures".
Following their split, Alex also confirmed she identifies as pansexual -- attraction to all gender identities -- and was briefly engaged to her then-partner Maegan Luxa.
Now they're both back in Paradise and sparks are set to fly. We're just not sure if they're the romantic or the type that comes with a lot of tension and friction, but judging by the sneak peek of the new season, it's looking like the latter.
According to the explosive promo, the pair broke up under "brutal" circumstances, with Richie explaining to Osher, "I don't know if Australia is ready for the grubby details surrounding it."
Right off the bat, the pair start trading barbs, with Alex heard saying, "Do you want to go there Rich?" while he fires back with, "Don't beat around the bush Alex, because you're not going to like my response."
Drama!!!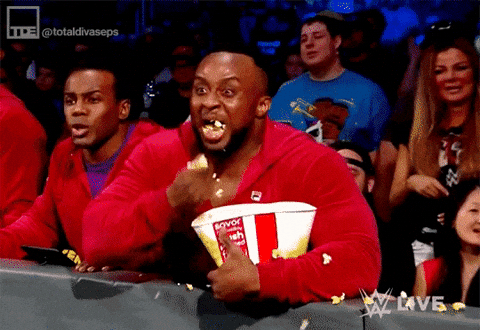 This isn't the first time we've had exes walk into Paradise either, with Jake and Florence being surprised by each other last season -- and that brief weird stint with Brett, who accidentally let it spill that he was waiting for his girlfriend Steph to turn up. Lol oops.
We absolutely can't wait to see how this turns out.
Featured image: Network 10.