Jodie Comer Reveals Near-Death Experience During Filming Of 'Killing Eve'
Jodie Comer had a near-death experience filming the newest season of the gripping TV thriller.
Comer plays the smiling assassin Villanelle -- who is often messing around with all sorts of dangerous weapons including guns, knives and deadly hairpins.
But Comer's brush with death on the set of Killing Eve wasn't the result of a daring stunt -- or even from the time she stuffed herself into a suitcase.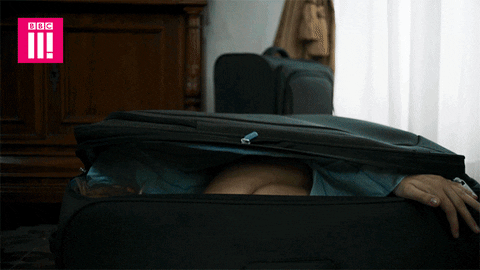 In fact, the actor told EW that she nearly died for her craft while eating a delicious bowl of pasta!
Comer explained that Villanelle is featured in a scene where she's "eating some pasta in a very grotesque way".
READ MORE: The 'Killing Eve' Season 2 Trailer Just Dropped And We Have So Many Questions
"She's trying to prove a point about something. She's playing it up, being her usual childish self, and the pasta was extremely dry," she said.
"And it was extremely thick. I was shovelling it in, and then it just shot down my throat and then I was full-on choking. They must have it on camera — a medic came in and managed to get it out, but my life definitely flashed before me…." Comer explained.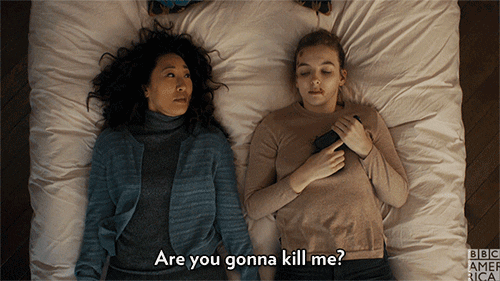 Comer said her scene partner (not Sandra Oh, she definitely would have helped) had no idea what was going on and was looking at her like she was "making a weird acting choice" with the extended choking sequence.
The worst part? Comer said the experience has left her never wanting to look at a plate of linguini every again.
READ MORE: Fans Think Sandra Oh Was Robbed Of An Emmy
"So yeah, it's ruined pasta for me completely," she said.
The second season of Killing Eve premieres on Sunday, April 7 in the United States, an Australian release date is yet to be confirmed.
Main Image: Getty