Jersey Shore's Vinny And Pauly D Are Getting Their Own Dating Show
Jersey Shore's two most eligible bachelors are looking for love.
MTV has been more than happy to help the pair out, greenlighting the brand new Double Shot at Love with DJ Pauly D and Vinny, Deadline reports.
Twenty lucky gals will have the chance to compete for dates with either Vinny Guadagnino or Pauly Delvecchio, with a weekly elimination for those who aren't interested in the sacred ritual of gym, tanning and laundry (GTL) for the rest of their lives.
According to MTV, the boys will have to compete for the contestants' hearts as well -- as long as the girls are prepared to keep up with their ~crazy~ lifestyles.
READ MORE: Mike 'The Situation' Sorrentino Wants You To Send Him A Letter In Prison
READ MORE: New Yorkers Are Not Happy About MTV's 'Made In Staten Island'
"Pauly D continues to tour the world as a DJ while holding down a Las Vegas residency, but are any of the contestants ready to keep up with his luxurious lifestyle?" the MTV description reads.
"Meanwhile, Vinny is ready to get back into a relationship, but will the Staten Island keto-guido find someone to take home for Sunday family dinner?"
READ MORE: Jersey Shore's JWoww Reveals Son's Autism Diagnosis
Just to clarify for anyone considering applying to be on Double Shot -- a "keto-guido" is how Vinny describes himself now after becoming a staunch follower of the ketogenic diet.
"Just a guido who went keto and never felt better," his Instagram account description reads.
The new series is a spinoff of MTV's Double Shot At Love With Tila Tequila that starred bisexual twins Erica and Victoria Mongeon back in 2008.
Double Shot at Love with DJ Pauly D and Vinny will premiere on MTV sometime later this year and we're just hoping this ends in a glorious Jersey-themed double wedding.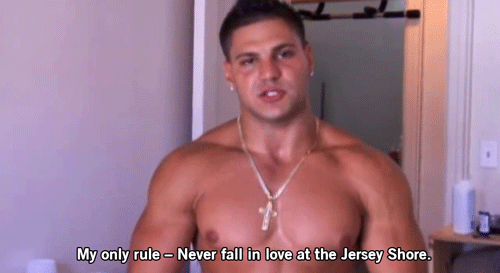 Main Image: Getty Images.