Introducing Silky Nutmeg Ganache And The Season 11 Drag Race Queens
Behold, the Season 11 'RuPaul's Drag Race' hopefuls have been revealed.
With some of the most ~delicious~ drag names in the history of the show, it's time to meet Silky Nutmeg Ganache, which definitely sounds like a very expensive dessert you'd order at a posh restaurant.
There's also the sickeningly sweet sounding Shuga Cain, Honey Davenport and Soju (after the refreshing alcoholic drink from Korea), and they'll all be making their grand entrance on the 11th season of the reality series.
But that's not all -- fan favourite and meme sensation Miss Vanjie will be making a return to the runway after sashaying away in the first ep of season 10.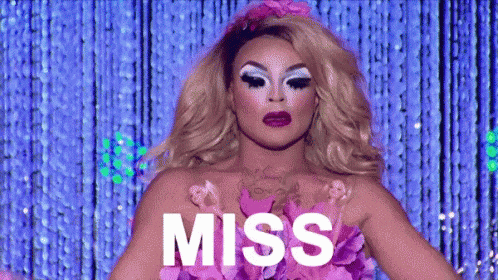 The new cast was announced today by Olympic figure-skating hero and fashion icon Adam Rippon and Drag Race season 10 winner Aquaria and the queens have been given Ru's official blessing.
READ MORE: RuPaul Banned Manila's Maxi Pad Dress On 'All Stars'
"Just when I think to myself — 'shedonealreadydonehadherses' — a new crop of killer queens sashay their way into my heart and leave me gagging for more," RuPaul said of the new group. "Dare I say, this might be the most sickening season of all time."
Please, take in the glamour of your season 11 queens!
A'Keria Chanel Davenport
Ariel Versace
Brooke Lynn Hytes
Honey Davenport
Kahanna Montrese
Mercedes Iman Diamond
Nina West
Plastique Tiara
Ra'Jah O'Hara
Scarlet Envy
Shuga Cain
Silky Nutmeg Ganache
Soju
Vanessa Vanjie Mateo
Yvie Oddly
Main Image: Ru Paul's Drag Race/VH1